Mechanical Engineering student part of first graduating class
Tommy Dao has never concentrated on the things he didn't have – instead he's made the most of every opportunity that has come his way.
In just a couple short months Dao will join the small group of students who will become the first graduating class from Dunwoody's Mechanical Engineering program.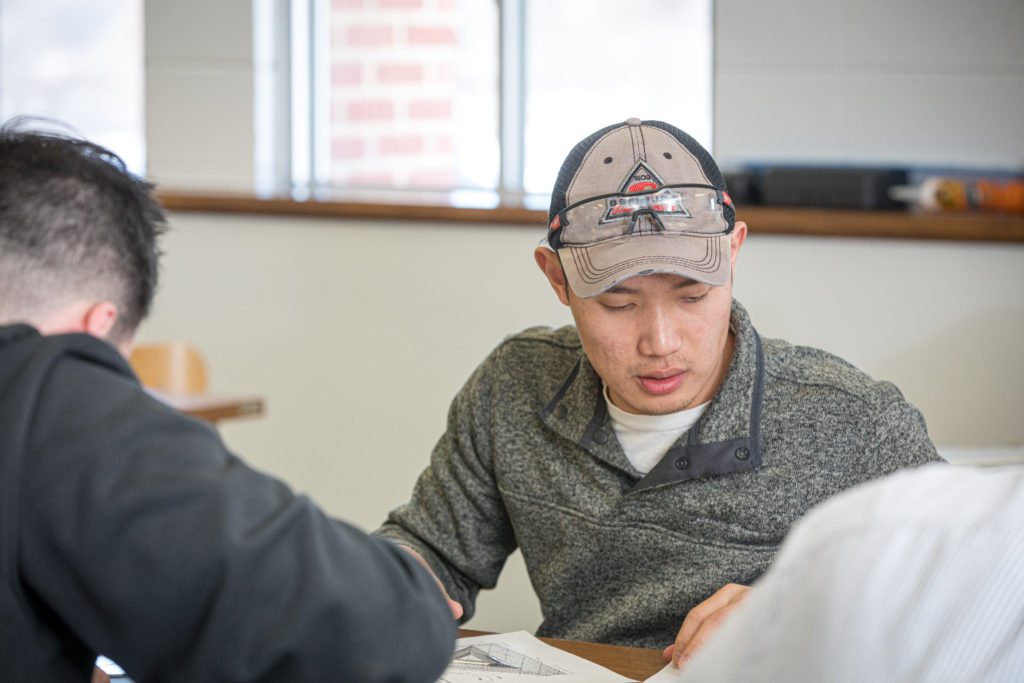 But for Dao, the journey to graduation started long before his freshman year.
The fixer of the family
Reaching high and working toward a goal is something Dao saw modeled growing up. Both of his parents grew up in Vietnam and had no experience with formal education. But even with a language barrier and no formal degrees, Dao's parents came to America, started their own landscaping business, and raised a family.
"Even without that, they became entrepreneurs," Dao said. "I use them as role-models. They were able to support four kids, run a business, and own a home in a country they didn't come from. So I think, 'of course' I can do that. I already have all those advantages."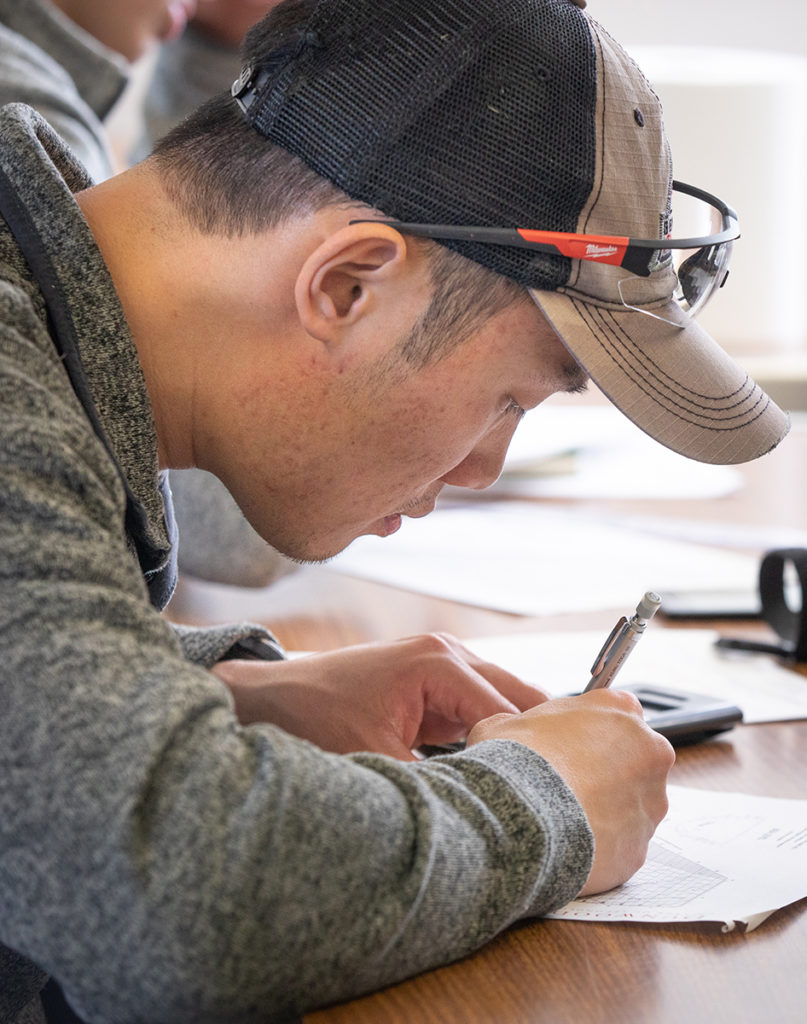 Dao became involved with the family business at a young age. By the time he turned 12, he was the one in charge of all the equipment maintenance and repairs. Most of the time, that meant taking things apart, figuring out how they worked, and trying to find a solution.
Dao remembers taking regular trips to the shop to find someone with experience who could explain how something worked. "It was fascinating to me to see how different parts of a machine contribute to its functions and failures – and maybe what design changes could have made it better," he said.
The experience was the perfect training ground for what would be his future career path, a realization he didn't come to until after high school.
Making the switch to Engineering
"I never really thought about going into engineering until after high school," Dao said. "But then I started thinking about what was I good at and what I enjoy doing. And I enjoyed taking things apart and making them better."

The Blaine High School graduate had a lot of friends who went to Dunwoody, but he also knew he wanted a four-year degree. At the time, Dunwoody only offered two-year programs in the fields he was interested in.
So after visiting the campus and doing some research, Dao applied for and was accepted into the College's Engineering Drafting & Design program.
It wasn't long into his first year when Dao heard that the College was launching a new Mechanical Engineering program in Fall 2016. After talking with faculty, Dao decided to make the switch.
The pioneers
Being in the first engineering class has come with its share of advantages – and challenges.
"There is a problem-solving component to being the first class," he said.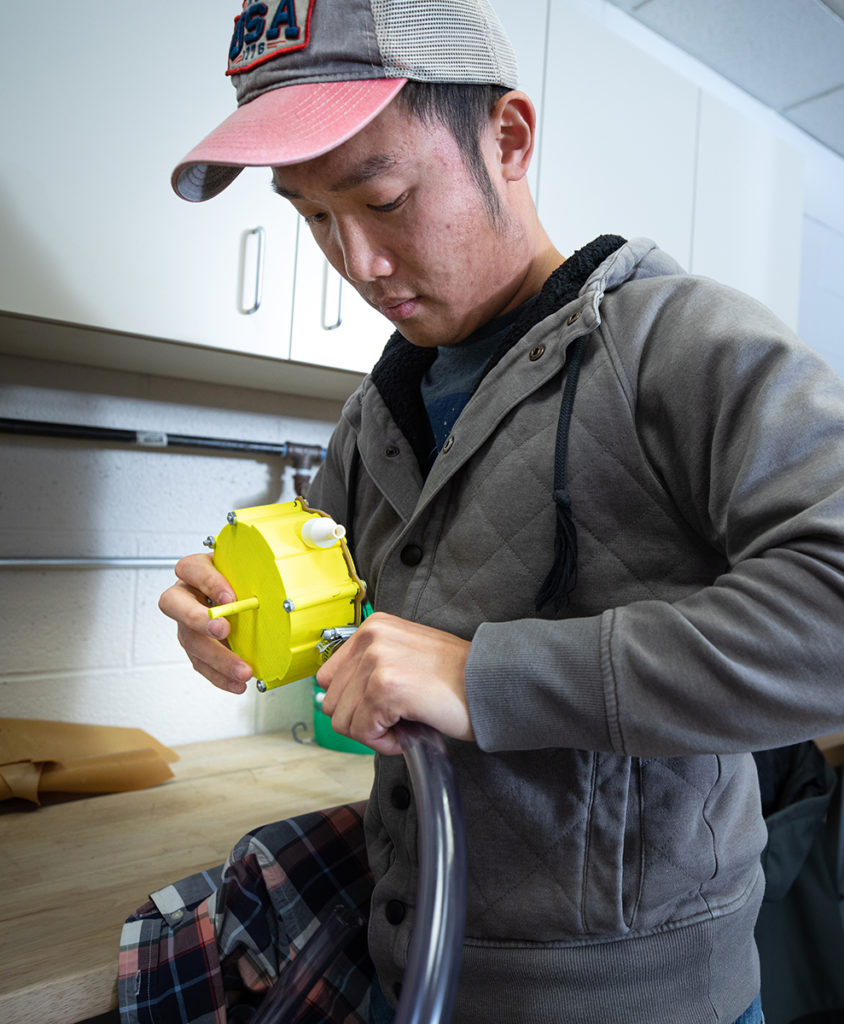 Despite some of the challenges, Dao said the Dunwoody culture has really helped him succeed throughout the program.
"It's the small class sizes and the involvement with the instructors," he said. "If the faculty senses that you are struggling, they will approach you and see if they can help. They encourage you to meet with them one-on-one to clarify a topic you don't understand to better prepare you for quizzes or exams."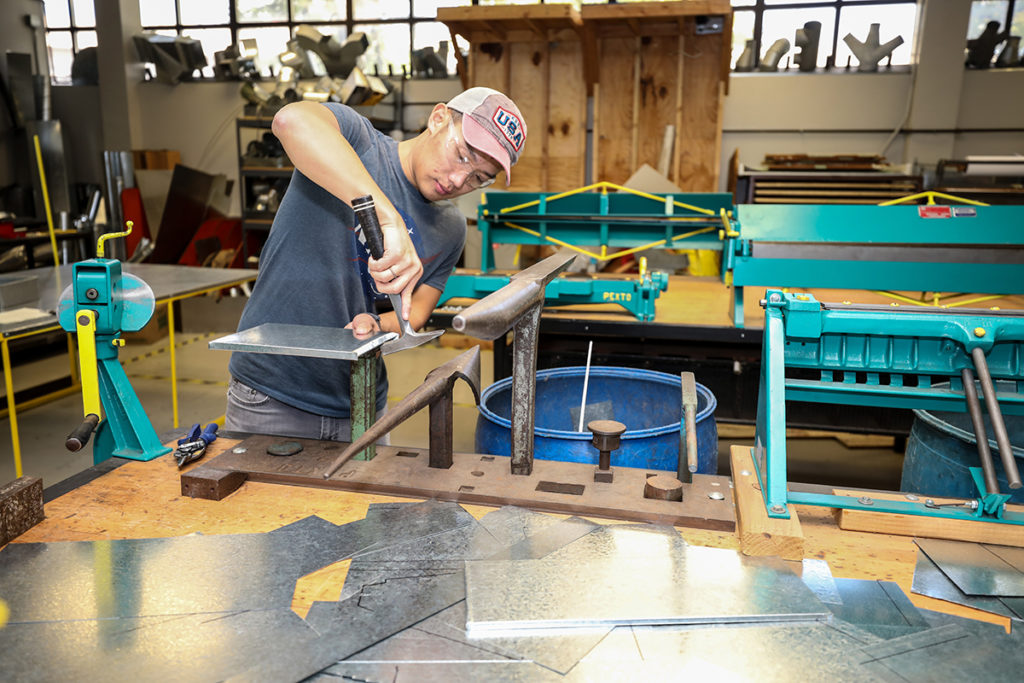 Real world projects
Learning through hands-on projects has been a great experience for Dao and his favorite project also happens to be his senior capstone.
He is part of a team of four students that is working with an outside company to modify and improve a piece of industrial construction equipment. Details of the project are confidential since they involve proprietary information, but the engineering process behind the project is something Dao has enjoyed from start to finish.
It began last fall, when Dao along with Angela Freeland, Daniel Hurd, and Benjamin Larsen, were presented with the problem and asked to redesign a machine to fit a new purpose. To do that, Dao and his teammates began with the design phase, working with the client to build out the specifics of what the redesigned machine was supposed to do.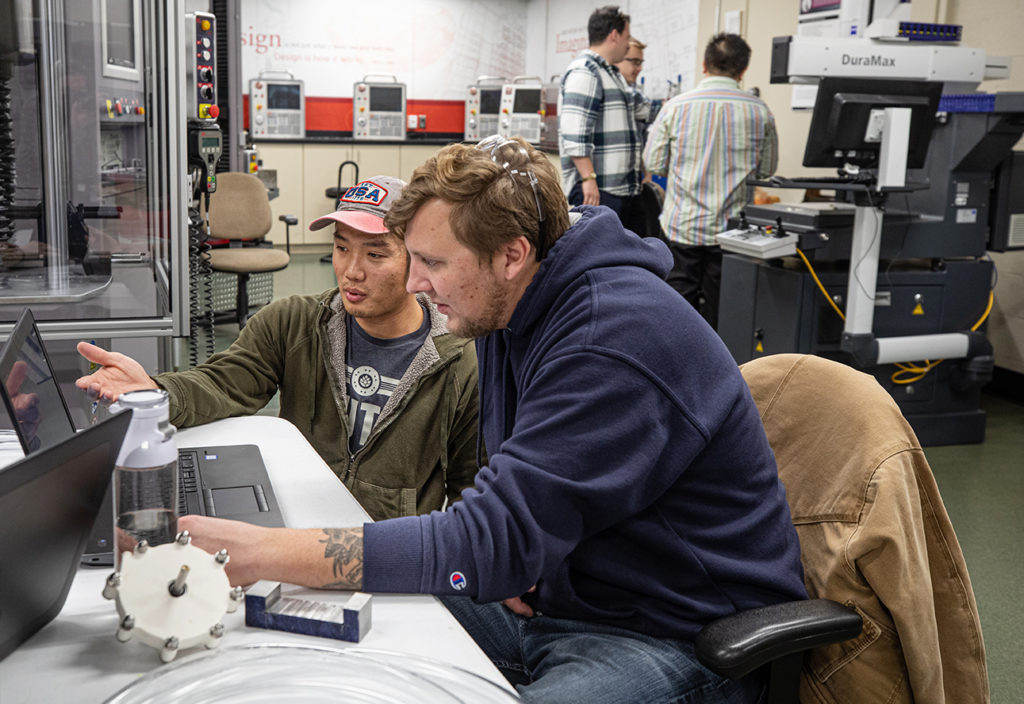 This semester, the team is now in the build process, which has included prototyping, followed by part design and manufacturing. Dao has even learned new welding skills to help with the build.
"I enjoy working on stuff with my hands. Ripping things apart, creating and making new things," Dao said. "This has been my favorite project because it has been the most involved. We get to work on something from start to finish."
An entrepreneurial spirit
Designing and building things isn't something Dao just gets to do in class either. He is already following in his parents' footsteps and has started his own business.
Called GRIT Engineering, Dao has partnered with his brother's construction business to design and develop the metalwork used in building projects. So far, Dao has designed and produced custom balconies, staircases, and cantilevers for residential homes and is currently working on a commercial project for a salon.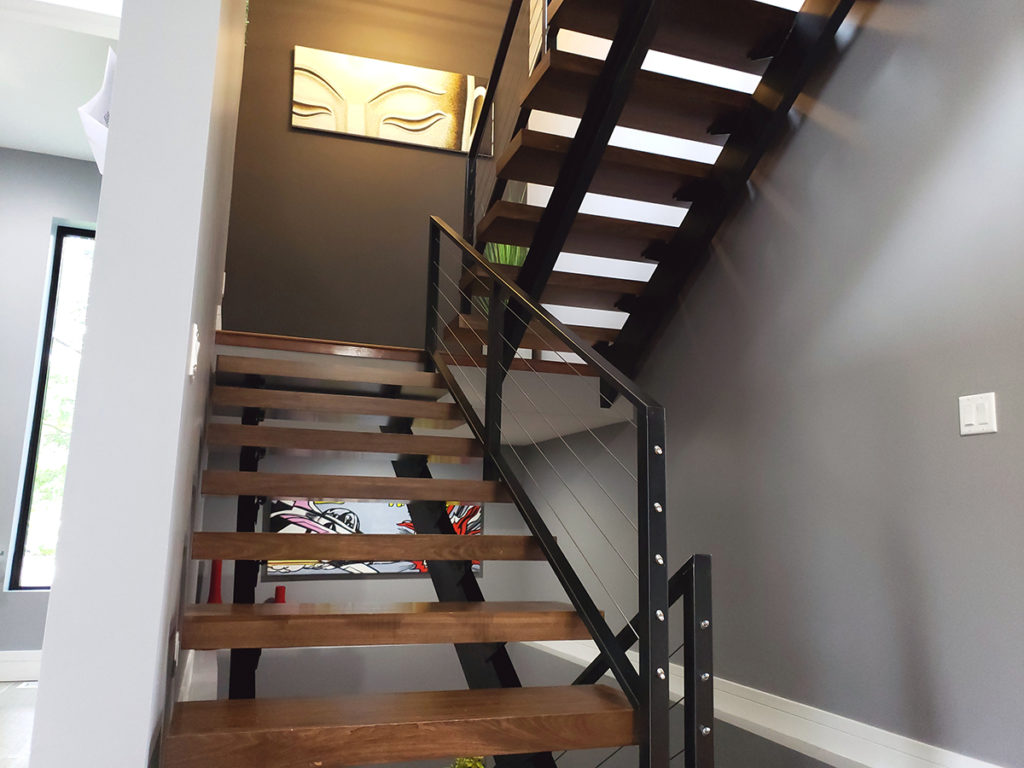 "It's going really well and we want to expand into more contemporary household finishes," Dao said.
In addition to pursuing a full-time engineering job after graduation and running GRIT Engineering, Dao is already thinking of ways to give back and help other young people explore the world of engineering. He has begun exploring ideas for starting up an educational program for K-12 that would use hands-on projects to teach students about engineering practices.
"I want to help kids get exposed to these things at a younger age," Dao said, adding that he is even thinking about designing and building some "kid-safe" machines they could use. "When I was growing up I didn't get introduced to this type of equipment and machines until a later age."
The first
This May, Dao will become the first one in his family to graduate from college – an accomplishment he said his parents are a bit overwhelmed by.
"For a lot of families who come over here, education is a big part," he said. "They want their kids to compete with everyone else and not be at a disadvantage."
And Dao is excited about what the future holds.
"I'm excited to apply what I have learned here," he said. "I've learned more here than anywhere else in my entire life.
"I also want to be able to make a difference and make changes in the world so I can pay forward what I have achieved here. I believe that you don't forget those who have been there for you when all you had to offer was your presence."
Dao also encourages others to consider a career in engineering, pointing to his own experience. "I grew up in a family that didn't experience formal education. If this is something you want to do, and that you enjoy, set your mind to it, and allow yourself to grow."