Architectural Drafting & Estimating alum is the owner of Minnesota AP Home Design in Duluth
Anna Parrott doesn't have to look far around her hometown of Duluth to see the impact of her career in construction.
A 2004 Architectural Drafting & Estimating alumna, Parrott has spent her career doing what she loves – designing homes. As the owner and founder of Minnesota AP Home Design, Parrott has helped hundreds of people find the right balance between design and function.
Finding her path
From a young age, Parrott knew she wanted to work in architecture, but it wasn't until she was in her early 20s that she decided to check out Dunwoody and turn her interest into a career.
Parrott knew about the College from several friends, including her best friend's dad who worked in the commercial side of construction. She remembers visiting the buildings he worked on, including the Mall of America, and thinking that she wanted to be a part of something like that.
"Every job I ever had after graduating, I got it because I had Dunwoody on my resume," Parrott said. "That's how good of a reputation the College has in industry."
Parrott said she hadn't been exposed to the building and materials side of the construction industry before she started at Dunwoody.
"I didn't know anything about building or building materials before I started," she said, adding that the instructors not only helped her build a foundation of knowledge, but gave her the skills to problem solve along the way.
"I really liked it. Half the job is gathering information and you really learn as you work. It was a good foundation for me," Parrott said.
It was also during her time at Dunwoody that Parrott met and married her husband. After graduation, and the great recession, the couple decided to move to Duluth where her husband was from.
"I was able to get a job in my field, and I was lucky enough to still get a job doing what I loved," she said. "It was an entry level job, but I worked my way up to be the Project Manager and Head Designer for their construction company."
Fulfilling her dream
Three years ago, Parrott decided to take the leap and open her own home design firm. It was something she had wanted to do and the time was right.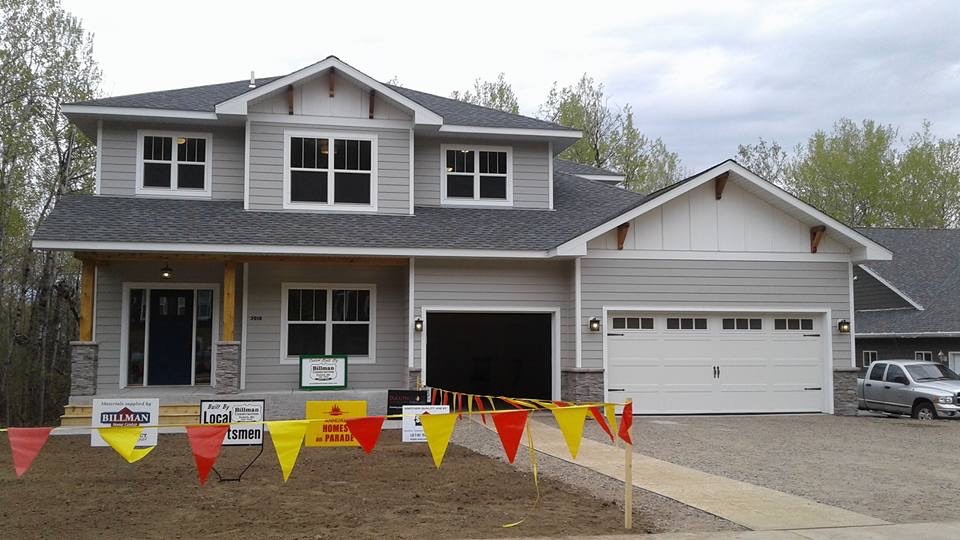 As the owner and sole employee, Parrott does about 50 plus homes a year – or about one a week.
She enjoys the variety and the ability to choose the projects she wants to work on.
Projects range from 600-square-foot micro-living homes, to modern farmhouses. But for Parrott, it's about more than choosing a design aesthetic, it's also about learning how a client wants to live in their home, blending the functionality with the overall look.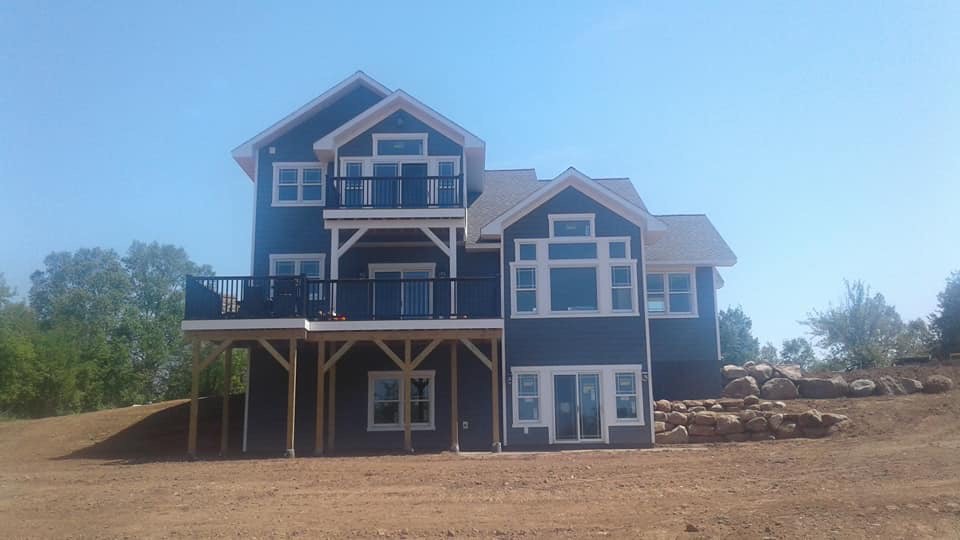 "I love doing all of them," she said. "It's fulfilling and creative," she said. "I always ask my clients, 'how are you going to live in this house?'"
About 80 percent of Parrott's business is new construction, and the rest are remodels and additions. And all of her work is generated through word of mouth.
While Parrott loves the work, she admits that in the beginning it wasn't always easy being a woman in a male-dominated field.
"In the beginning it was very difficult, because people didn't think you knew what you were talking about," she said. "After the first 15 minutes, they start to realize you know what you are doing. It was definitely an immediate barrier, but I haven't felt that in years. I feel like it's getting a lot better."
Parrott said she still enjoys driving past homes she designed, and feeling like she has made an impact in her community. She encourages other women to explore careers in the construction field.
"I always wanted to design homes and it worked out," she said. "I feel like if you enjoy what you do and find your niche then going to work doesn't feel like a job."
For more information about the Architectural Drafting & Design program, visit: https://dunwoody.edu/construction/architectural-drafting-design/