Summer program reaffirms future career path
Mark Velez first heard about Dunwoody from his cousin, a recent graduate of the HVAC program. Velez was intrigued by what he heard because he wants to become a master electrician so last fall he stopped by one of the College's monthly open houses.
A junior at Cristo Rey Jesuit High School at the time, Velez liked what he saw, but even though he was still more than a year away from college, he was worried about how he'd pay for it. Luckily, he's a thorough kind of guy. As he visited all the tables at the open house, he came upon the one promoting the Youth Career Awareness Program, which works to enhance the career opportunities of under-represented youth and encourage them to earn a degree from Dunwoody.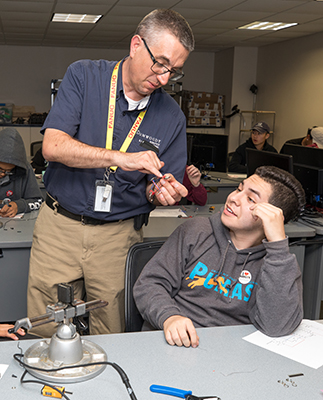 "I got excited," he said. "I went home and started working on the application."
The Velez family's connection to construction goes back to his grandfather who was an electrician for a power plant in Ecuador. His father learned the basics of electrical construction from his grandfather but didn't have the opportunity to attend college. He eventually immigrated to the United States and worked a series of construction jobs in New York City. He later moved to Minneapolis and established himself as a general contractor.
Velez grew up helping his father out — passing him a tool or holding something in place — and as he got older his interest in the field grew.
"I figured an electrician is something that's going to be needed anywhere and everywhere all the time," Velez said.
He's excited and grateful for the opportunity to get the formal training and college degree that his father wasn't able to have. In fact, his enthusiasm for the program was so infectious that his brother-in-law enrolled in the electrical program this past academic year.
And YCAP's summer experience has matched his enthusiasm.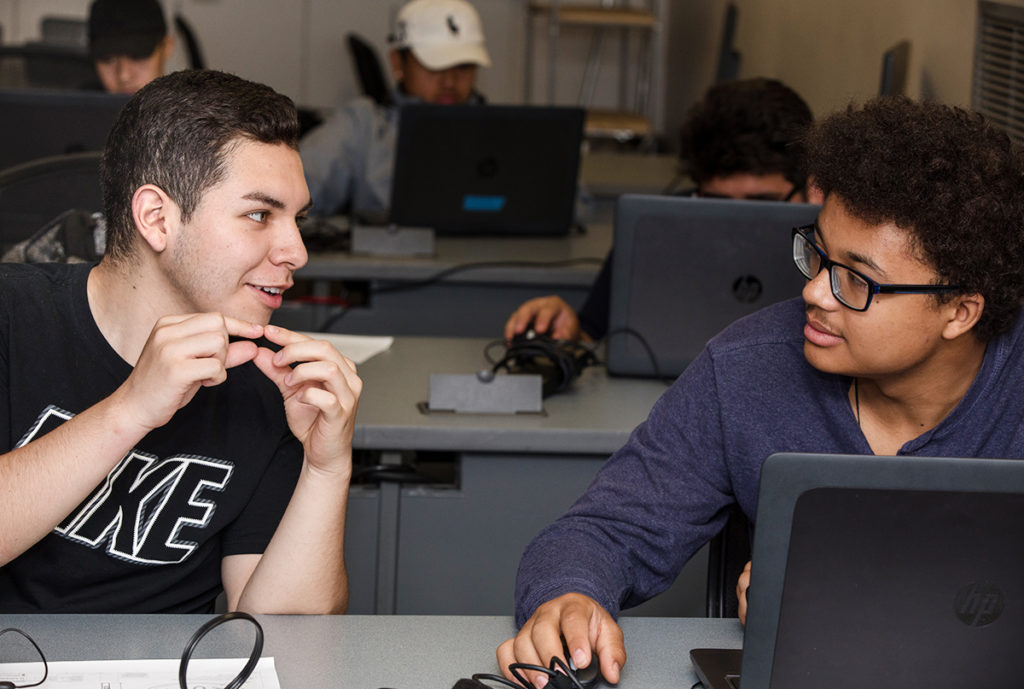 "It's been great," he said. "Every day I go home, I find myself talking about YCAP without my parents even asking me. They introduce you to so many different things — new information, different fields."
And it's made him much more comfortable with the idea of going to college — Dunwoody, in particular.
"YCAP has allowed me to have the experience of the school without being enrolled. Come out, see the campus, feel the environment," he said.
Velez still needs to finish his senior year of high school, but he's planning to apply to the Electrical Construction & Maintenance program this fall. Of course, he already knew that's what he wanted to do. But YCAP has only increased his confidence in that plan, and the scholarship that comes with the program will make it possible.