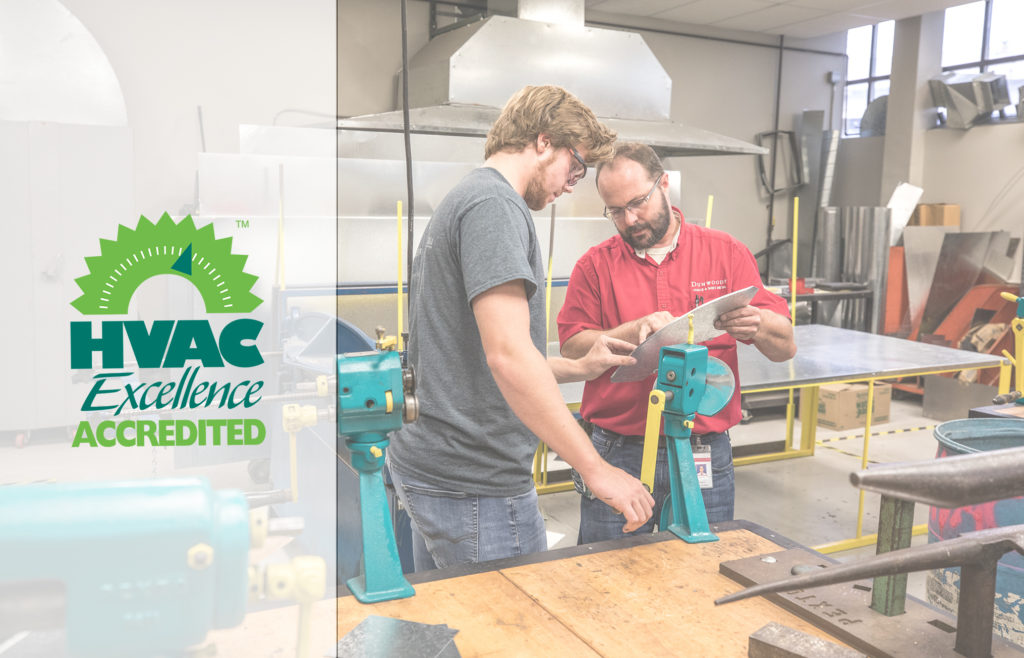 Dunwoody College of Technology's Heating, Ventilation, Air Conditioning and Refrigeration (HVACR) program has been granted another six-year accreditation by HVAC Excellence—a nonprofit organization created in 1994 to improve competency through validation of the technical education process. The program first received accreditation in 2007.
Dunwoody's program was the first in the states of Minnesota, North Dakota, Iowa, and Wisconsin to be accredited with a nationally known accrediting organization recognized by the HVAC industry and the federal government.
To gain accreditation a college HVAC program must meet standards related to the mission of the program, administrational responsibilities, finances and funds, student services, instructional design and program elements, physical facilities, equipment and tools, cooperative training, and instructor qualifications.
The highest award a program can receive is a six-year accreditation, which Dunwoody's HVACR program has now been awarded three times.
"We are once again thrilled to receive this accreditation," said Bridget Reynolds, Dean of Construction Sciences & Building Technology. "This speaks volumes about our accomplished faculty in how they design and deliver curriculum."
Dunwoody's HVACR program focuses on hands-on learning where students are exposed to experiences in shops and labs that imitate the field in which they'll be employed.
"Our students are receiving training aligned with industry best practices, and will be well prepared when they enter the workforce," Reynolds said.