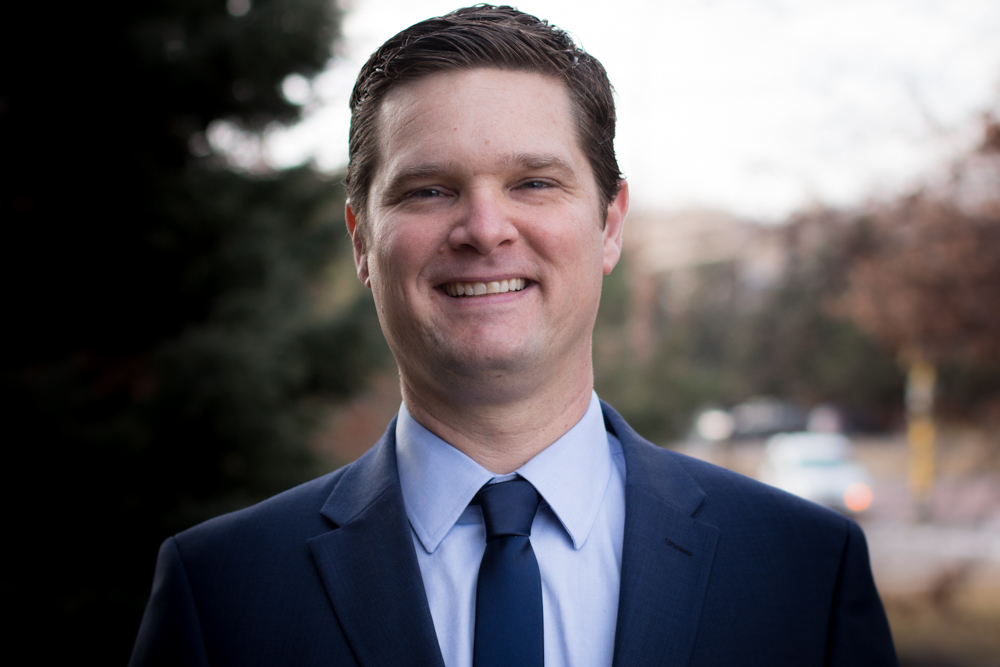 Where did you grow up? 
I grew up in southern Florida and the northwest suburbs of Chicago.
Where did you attend college? What is your degree in?
I started my college career at Savannah College of Art and Design, majoring in 3D animation. I changed majors to psychology and attended Harper Community College in Illinois. Then I attended the University of Montana where I majored in fly fishing and snowboarding. I finally got serious and graduated with a BA in Psychology from Western Washington University in Bellingham, Washington.
I have my masters of arts in Counseling Psychology from the University of Denver in Colorado, and I am currently completing my MBA at Argosy University.
How long have you been working at Dunwoody? 
I have been at Dunwoody for one year and four months.
What is your favorite part about working at Dunwoody? 
There are three things that are my "favorite" about working here: the students, staff, and labs.
It is rewarding to work with the creative, hardworking, and committed Dunwoody students as they progress in their academic careers toward graduation. I work with smart, engaging, and committed staff and faculty, which makes it fun to come to work. Finally, it's cool to see the technology ("toys") in our labs and what our students make with that technology.
What are a few of your hobbies?
When not on campus, my wife and I are introducing our kids to fishing, cycling, and snowboarding/skiing. We moved here from Denver a little over a year ago, so we are still discovering the city and all the great outdoor activities in Minnesota.
Do you have any pets? 
We have a 13-year-old cat, Bailey. Bailey is the boss of Hoss. Hoss is our 6-month-old rescue dog.
What are three of your favorite cuisines? 
Thai, Mexican, and Japanese.
What's your favorite movie genre? Any all-time favorite movies? 
This is a hard question. If I had to pick one genre, then I would pick science fiction. I recently saw "Get Out." It was a great movie that worked on so many levels.
What sports teams do you root for? 
I follow professional cycling, so I don't necessarily root for one team. However, Team EF Education First – Drapac Cannondale has a diverse roster of riders this year with some strong Americans.
I also follow the Chicago Cubs.
Please provide 2-3 (or more!) fun facts about yourself.
So far, I have run three marathons and one 31-mile "ultra" trail marathon.
My friend and I once completed a two-week, off-road motorcycle camping trip from Colorado to the Oregon coast and back.
Any advice for incoming Dunwoody students? 
You are now at one of the premier technical colleges in the country. It is going to be hard. Expect to be challenged. When — not if — you hit a roadblock, come see one of us in Student Affairs, reach out to your faculty, or find your academic dean. We are all here for you.