Fatima Adam looks to bright future at Dunwoody and beyond
---
Architectural Drafting & Design student Fatima Adam is no stranger to finding her way and forging her own path.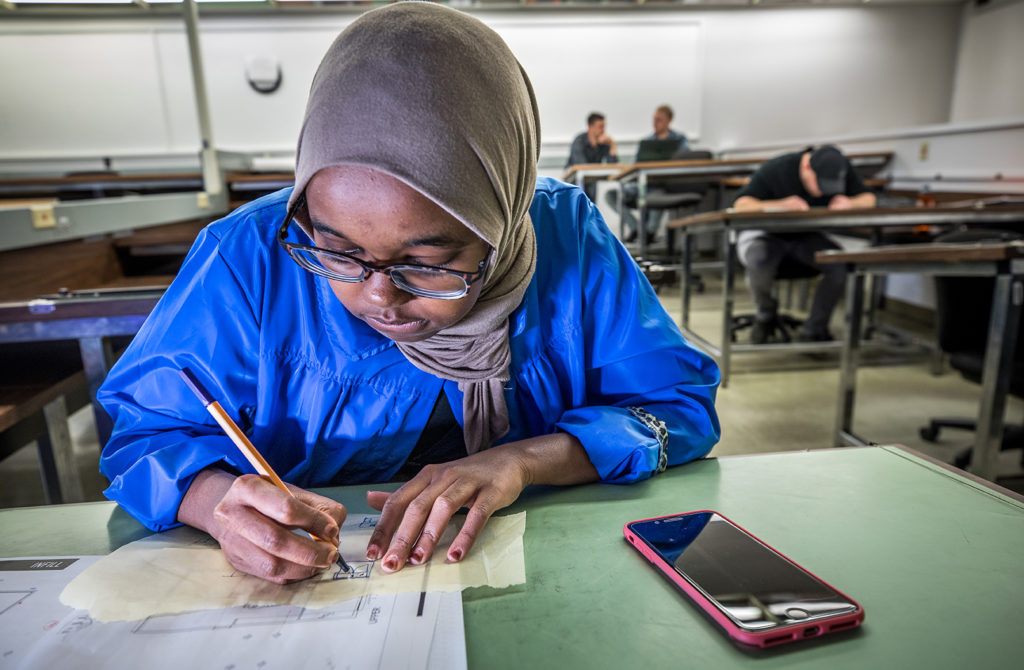 The oldest of three siblings, Adam was raised by her grandmother and mother in Africa. For the first 10 years of her life, she lived in Kenya, Somalia, and Ethiopia. At age 11, Adam's family moved to the United States in hopes of finding better opportunities.
Adam attended middle school in Boston, Massachusetts, and high school in Louisville, Kentucky. A desire for a college education then brought her to Minneapolis.
And now her travels and cultural experiences are fueling her career choices.
Inspired architecture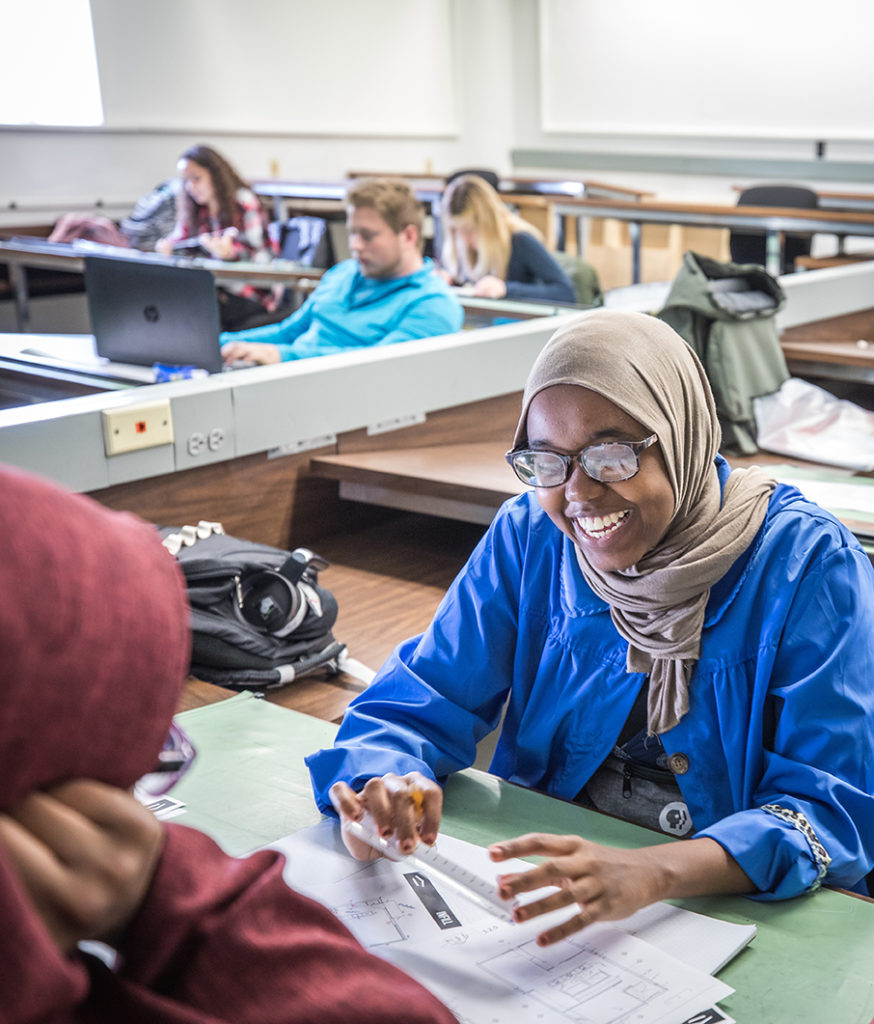 "I chose to pursue architecture because it's something I knew I would enjoy learning, and I saw myself going through it," Adam said, adding that she has always had an interest in the field. "I think my experiences have shaped why I like design and the way I like to design. All of the countries I have been to are unique and simply beautiful."
But finding the right college to study architecture wasn't as easy of a journey. Prior to enrolling at Dunwoody, Adam studied at two other colleges in the Twin Cities. Neither were the right fit.
"I discovered that there was no way I was going to be able sit in a classroom for two hours and listen to a lecturer," she said.
Instead, Adam was looking for an opportunity to learn hands-on in a small classroom environment. She immediately found that at Dunwoody.
"If I had known about Dunwoody earlier, I would have gone here right away," Adam said. "Here I feel at home and calm. I like that everyone knows each other in my program, and I have found friends."
Following her dream
This sense of belonging has allowed Adam to finally begin what she has always wanted to: a career in architecture and a desire to do something impactful with it.
"When I graduate I want to rebuild my country, Somalia," Adam explained. "I have learned the effects the environment around us can have on our senses and our being. As someone who grew up in other countries, I know what they have and what my country is lacking. I want to bring those things in and add more. Maybe then people would consider not leaving."
Adam hopes her next few years at Dunwoody can help her achieve this goal. She is especially looking forward to continuing to build her skill sets and uncovering her design preferences. Currently, inspiration has struck with Japanese architecture and Moorish architecture.
"They both are completely different and in different worlds…but bringing them together? That would be a magnificent idea."