Over the weekend, a team of Dunwoody students, employees, and their family and friends filled their backpacks and took to the streets along the Rum River in Anoka to cover 10 miles for veterans in a civilianized version of a military-styled training event called a ruck march.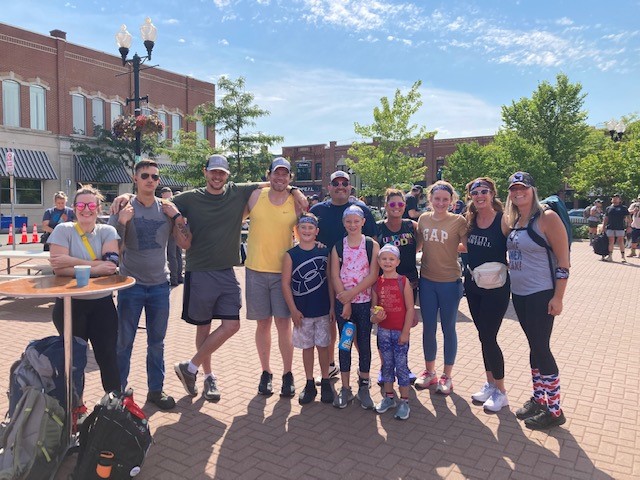 The team, which they named the Dunwoody Raiders, raised $3,645 by participating in the Nearly Naked Ruck March, an annual event to help local veterans participate in the 23rd Veteran's 14-week program called 23V Recon.
"Our team was a top three donor," said Anthony Kriens, Construction Management student and member of the team.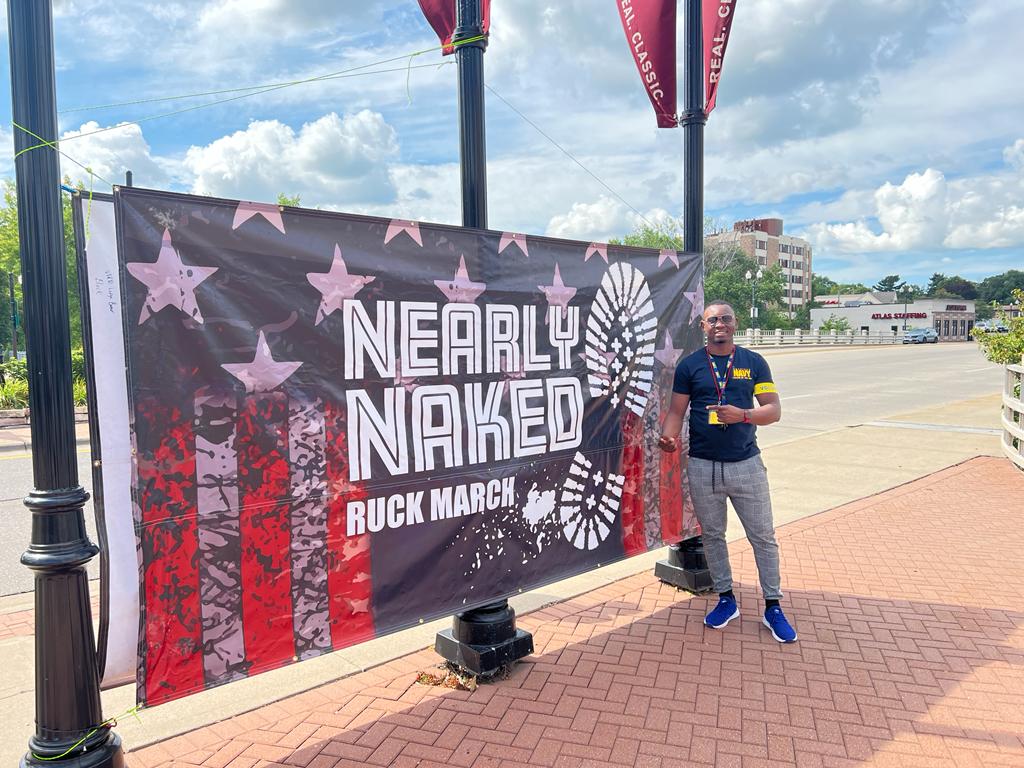 23V Recon is designed to help veterans transition back into civilian life after experiencing traumatic events in the military. The program builds comradery among vets who feel isolated, depressed, or who are experiencing panic attacks as a result of their service.
They participate in group activities with other veterans, then half-way through the program, civilians are added to the group's activities. At the end of the 14-week session, the goal is to have veterans emerge from a positive experience with the ability to subconsciously trust people they do not know again. The cost to put one veteran through 23V Recon is nearly $7,500, and the organization relies on fund-raising event such as the ruck march to help cover those costs.
Dunwoody currently has a veteran population of 130 students enrolled in academic programs. The College works to support opportunities for veterans though its Veteran's and Military Student Organization. The faculty contact is Anna Streich.
ABOUT DUNWOODY COLLEGE OF TECHNOLOGY
Founded in 1914, Dunwoody College of Technology is the only private, not-for-profit technical college in the Upper Midwest. Having provided hands-on, applied technical education to more than 250,000 individuals, Dunwoody is the college for experimenters and makers, a place where the curious and the confident learn by doing. Located in Minneapolis, Dunwoody offers a unique campus experience in dedicated labs, studios, and shops that treats students like future professionals from day one. With certificates, associate's, and bachelor's degrees in more than 46 majors – including engineering, robotics, design and other STEM-related fields – Dunwoody challenges students to come determined and graduate destined.