Warming house and ice sculpture also part of this great winter event on Sat., Jan. 18
Looking for a fun, family-friendly winter activity this Saturday?
Stop by Dunwoody College to see 10 teams compete for the top spot in the 10th Annual Autonomous Snowplow Competition!
Dunwoody is hosting the event for the first time this year. The competition will include the latest in autonomous technology, piles of snow, and teams from seven different colleges and universities.
Last year, two teams from Dunwoody competed and took home First and Third place finishes. The College will have three teams entered into the competition this year.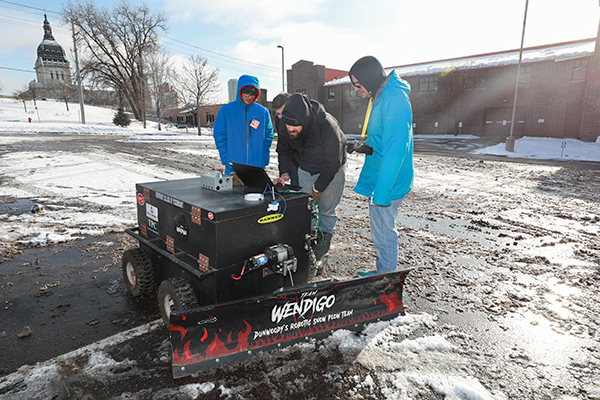 The public is invited to check out the competition and cheer on their favorite team on Saturday, Jan. 18, from 8 a.m. to 4:30 p.m. Teams will compete in the Single Straight "I" Snow Path Competition between 8 a.m. and noon, and in the Double Straight "I" Snow Path Competition from 12:30-4:30 p.m.
The building will be open to visitors and the College will host a "Warming House" event from 9 a.m. to 4 p.m., which will include free hot cocoa and self-guided tours, including a stop near the snowplow "pit" area to get an up close look at the snowplow technology.
Parking for Hockey Day MN (taking place Jan. 16-18 at Parade Stadium) will also be available in the Dunwoody parking lot, and Hockey Day attendees are invited and encouraged to stop by and check out the event.
Also, don't forget to stop by and grab a selfie in front of a six foot by 10 foot ice sculpture celebrating the State of Snow and Ice. The sculpture will be located on the plaza in front of Dunwoody's west entrance. Visitors to the sculpture can even etch their name in ice!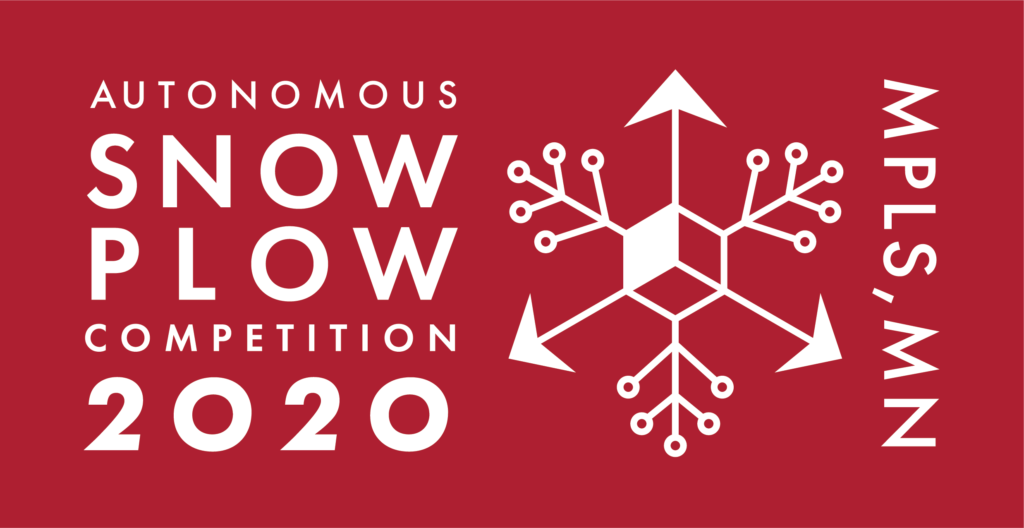 About the Snowplow Competition:
Beginning in 2010, college and university teams from across the United States and Canada have come together to compete in this annual event that challenges them to design, program, and construct an autonomous vehicle capable of plowing paths of snow using navigation and control technology without a human operator. Created by the Institute of Navigation (ION), the event was previously held during the Winter Carnival and in Toronto Canada.