With more than 1,200 students returning, College employs safety measures to continue "Born to Do" legacy
Dunwoody College of Technology, a private, non-profit institution and the pioneer in technical education, gave an update on the Fall Semester. Months of preparation and planning allowed the College to start on time, with 1,281 students returning for their first day of classes on Aug. 17.
Fully embodying its "Born to Do" motto, Dunwoody continues to work to keep students, employees, and visitors safe, while still delivering the high-quality education the College is known for. Students returned to in-person, physically-distanced, hands-on learning in restructured labs and shops with smaller class sizes and low student-to-teacher ratios. Lectures are being delivered virtually and student support is being offered both in-person and online.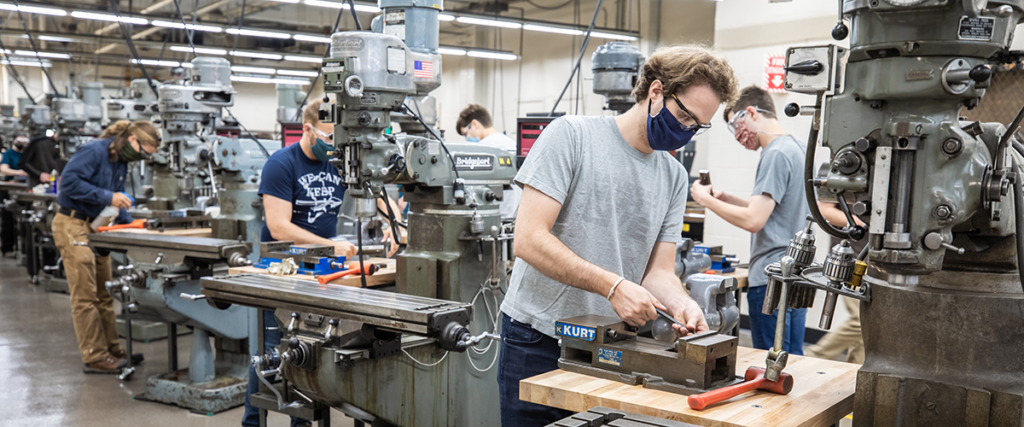 The hybrid model is allowing the College to reduce the number of individuals on campus at any one time, and provide an atmosphere where every interaction is a low-risk interaction.
"The past several months have been both challenging and rewarding. I've seen our faculty, staff, and students stay committed to our mission and find new and innovative ways to deliver hands-on education in a hands off world," said Rich Wagner, President of Dunwoody. "Despite the circumstances, we are grateful to have our students back on campus and remain vigilant in providing proper safety measures to facilitate this return."
Dunwoody Safe
These measures come as implementation of the Dunwoody Safe plan, a comprehensive approach to delivering hands-on education, in a safe, physically-distanced way due to the COVID-19 pandemic. This plan requires students and employees to wear face coverings, maintain physical distancing, stay home when they are sick, and complete daily temperature checks. All aspects of the plan meet or exceed recommendations from the Centers for Disease Control and the Minnesota Department of Health.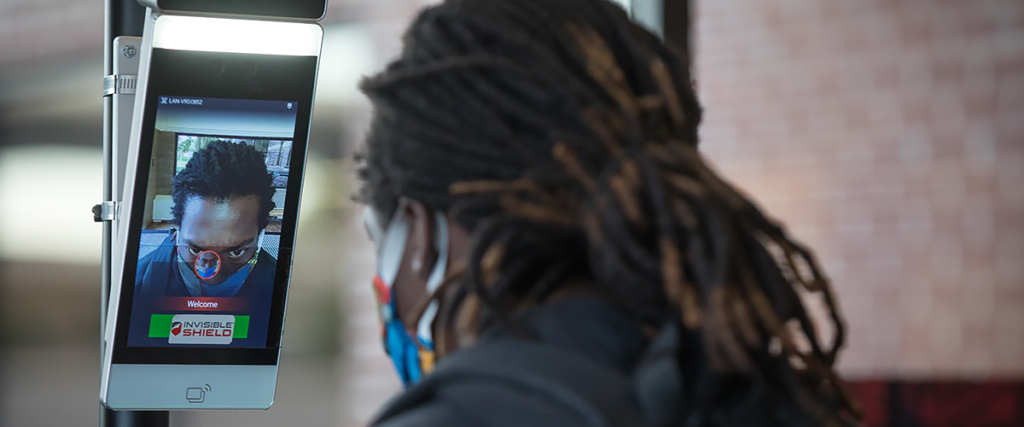 While the College budgeted for a smaller fall start, added scholarships and a tuition freeze helped keep the enrollment decline to less than 6 percent, which was better than projected.
For more information about Dunwoody's latest offerings or to enroll, visit www.dunwoody.edu or call (612) 374-5800.
About Dunwoody
Founded in 1914, Dunwoody College of Technology is the only private, not-for-profit technical college in the Upper Midwest. Having provided hands-on, applied technical education to more than 250,000 men and women, Dunwoody is the college for experimenters and makers, a place where the curious and the confident learn by doing. Located in Minneapolis, Dunwoody offers a unique campus experience in dedicated labs, studios, and shops that treats students like future professionals from day one. With certificates, associate's, and bachelor's degrees in more than 46 majors – including engineering, robotics, design and other STEM-related fields – Dunwoody challenges students to come determined and graduate destined. More information on Dunwoody can be found at www.dunwoody.edu or by following Dunwoody on Facebook, Instagram and Twitter.