"It's pretty simple. I just want to do something I love. And so far, I have surprised myself at what I can do."
Michele Stenzel looks at the world through a creative lens, often finding an outlet through crafting, painting, photography, or house projects. If she can put an artistic spin on it, she will.
Over the years she completed coursework at Riverland Community College and St. Catherine's University in communications and administrative support, and though she found work in those areas, she was not excited about where her career path was taking her.
That is one reason why she always thought about going back to school to pursue something different — though, as it turns out, it was something she always knew she wanted to do.
"I had been thinking about pursuing a degree in graphic design ever since I graduated high school," Stenzel said. And a few years ago she took the leap and enrolled at Dunwoody.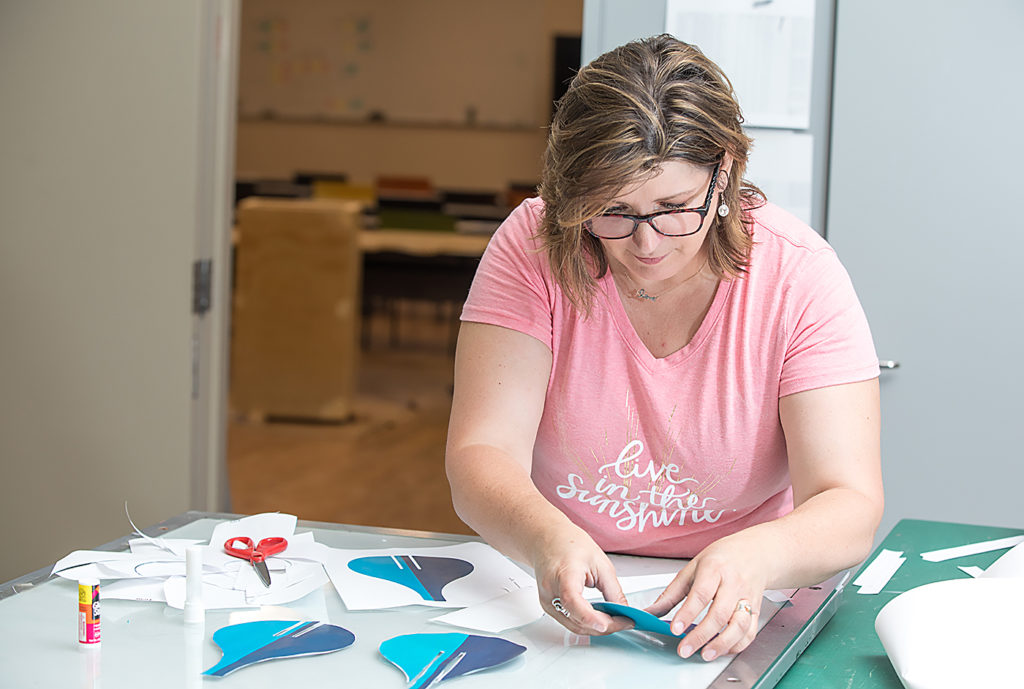 "There was no time like the present," she said.
With a full-time job, Stenzel had to find a way to balance going to class during the day, while working in the evenings for a global tax and accounting office, and then heading home to complete coursework at night. Though her employer was always supportive and flexible with her class schedule, she made the decision to quit her job so that she could pursue her education full time.
It was a difficult decision to make, but Stenzel was confident that it would be worth it in the end.
"Stay the course even if it sometimes feels daunting, because you'll eventually come out at the other end," she said.
It was that mentality and desire to finish her degree that kept Stenzel motivated throughout her time at Dunwoody. That, and a tremendous support system.
"My husband has always been my biggest cheerleader, and I've relied on him a lot to do most of the household responsibilities when I was staying up late doing homework," she said.
Her dedication and hard work certainly did not go unnoticed.
"Michele brought a limitless sense of curiosity, combined with an implacable work ethic, to the program," said Pete Rivard, Graphic Design & Production Assistant Professor. "These characteristics show in the quality and individuality of her work. It was common to find her grinding away hours after class had ended."
"I have a different focus now," Stenzel said when asked about how her time at Dunwoody differs from her previous school experiences. "I've been really focused on doing well and making the most of my experience at Dunwoody."
It's a sentiment that can be seen through her participation in the College's Honor Society, Phi Theta Kappa as well as her participation in extracurricular, interdisciplinary projects like the collaboration between Dunwoody and the Minnesota Department of Health for a display at the Minnesota State Fair.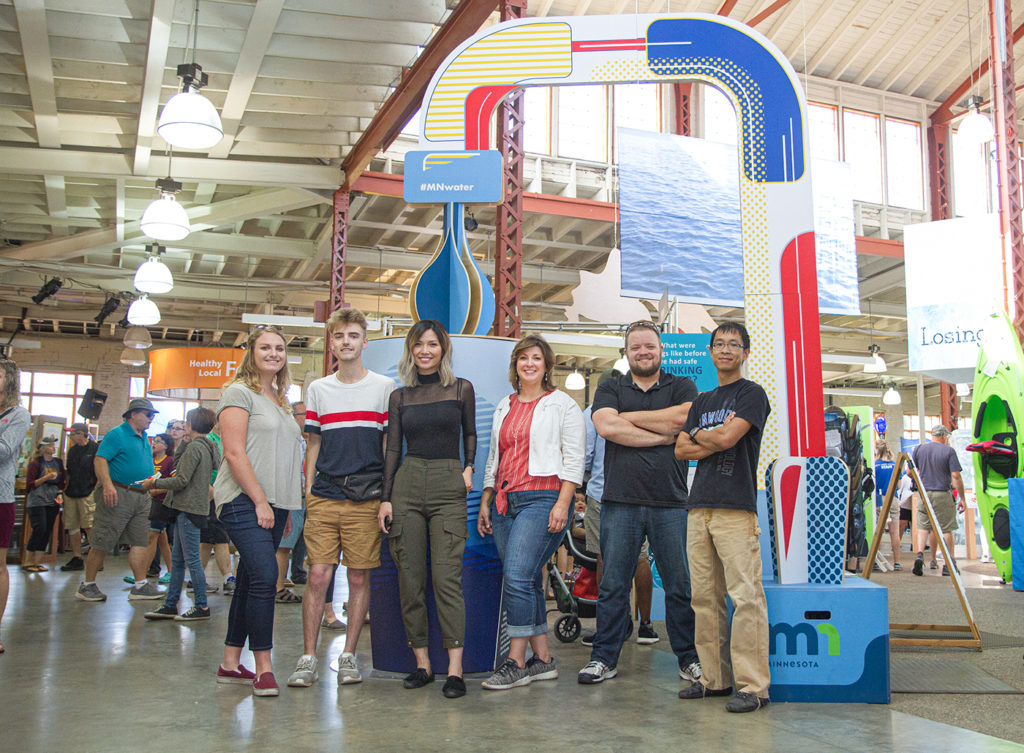 Currently Stenzel is completing an internship with Liberty Packaging working in their digital production room and gaining more experience with ArtiosCAD and Kongsberg cutting tables, a particular type of CNC machine she had used at Dunwoody to produce rigid, corrugated packaging designs. She appreciates the opportunity to grow and learn even more through this internship and has enjoyed troubleshooting new and challenging projects, often coming into work asking "what do you have for me today?"
It was a question that one day afforded her the opportunity to work through the process of cutting fabric on the machines to produce face masks for employees in the building to use, as the start of her internship coincided with the Stay at Home order put in place due to COVID-19.
She plans to use her take-charge attitude to continue to learn new skills and become a more proficient designer.
"It's pretty simple," she said. "I just want to do something I love. And so far, I have surprised myself at what I can do."