Sisters Rene Nichols and Tonya Robarge have distinct memories of driving around downtown Minneapolis as their father pointed at all the skyscrapers he worked on.
"Creating is sort of ingrained in us," said Nichols, the youngest of the two.
"The workshop in the garage was really significant," Robarge said. "The tools, the sawdust- that inspired us."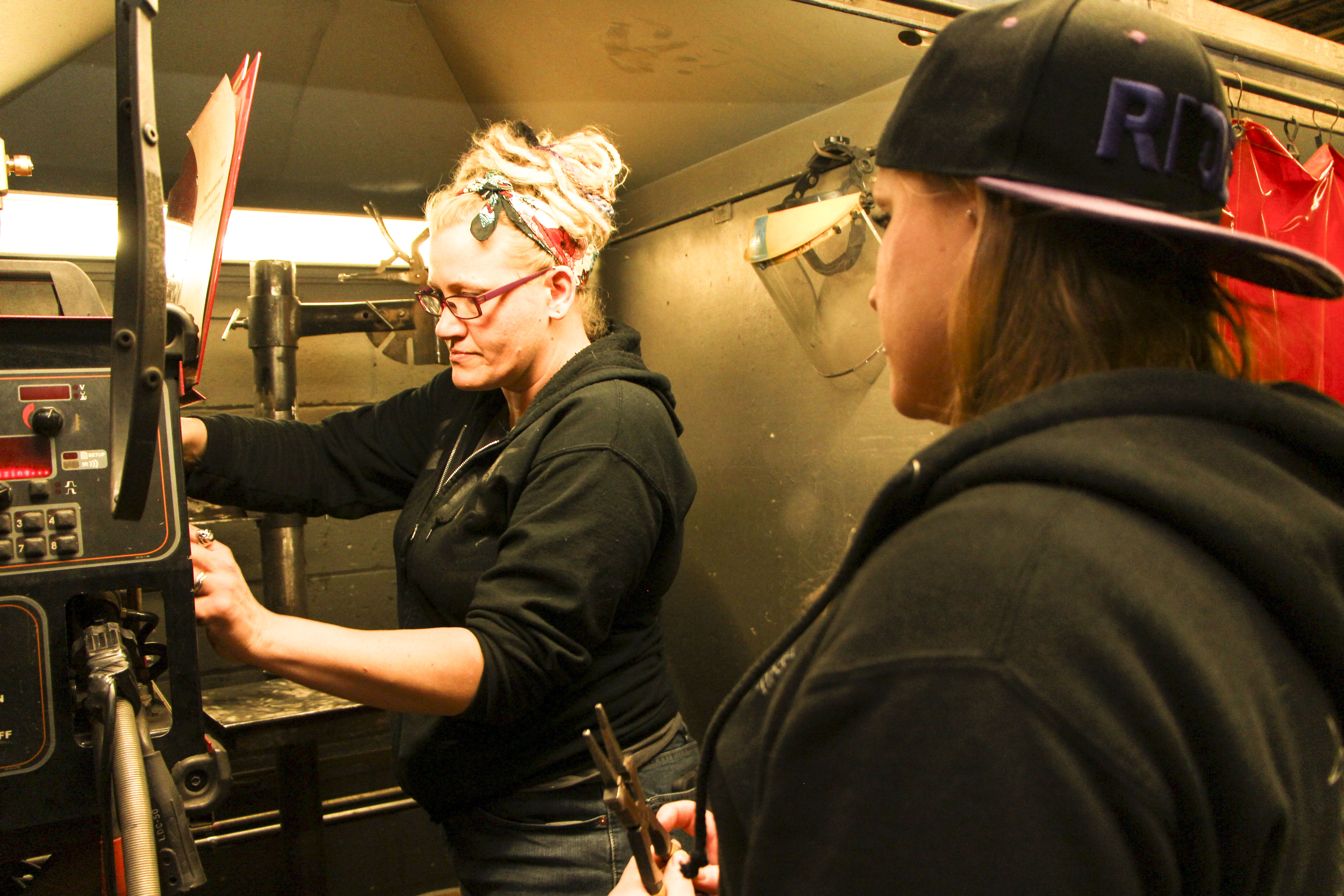 Working together in restaurants for about a decade, Nichols and Robarge felt it was time for a change. With ambitions of opening a shop together one day, the sisters enrolled in the Dunwoody Welding Department.
"I was researching new career paths and found Dunwoody's highly regarded welding program," Nichols said. "It was always cool seeing what our dad would make in the field of construction. I realized I had a passion to create too. So, I applied."
Nichols will earn her degree in May. After seeing the work her sister was doing here at Dunwoody, Robarge followed. Robarge is on track to complete her degree in December.
Both sisters enjoy hands-on work and have a history of working in hands-on careers with their father and independently. However, they have different goals within the industry moving forward
"As a child I would take my dad's tools and build tree houses," Robarge said. "I even hung drywall for five years, so it felt natural for me to go into welding. But what I really want to do is use welding in an artistic way."
"It is my dream to work in art. But, I have kids and a house to support so it is not exactly easy," Robarge said.
"What people have to understand is welding is an art," Nichols added. "By having welding skills, that goal can become easier to meet for my sister."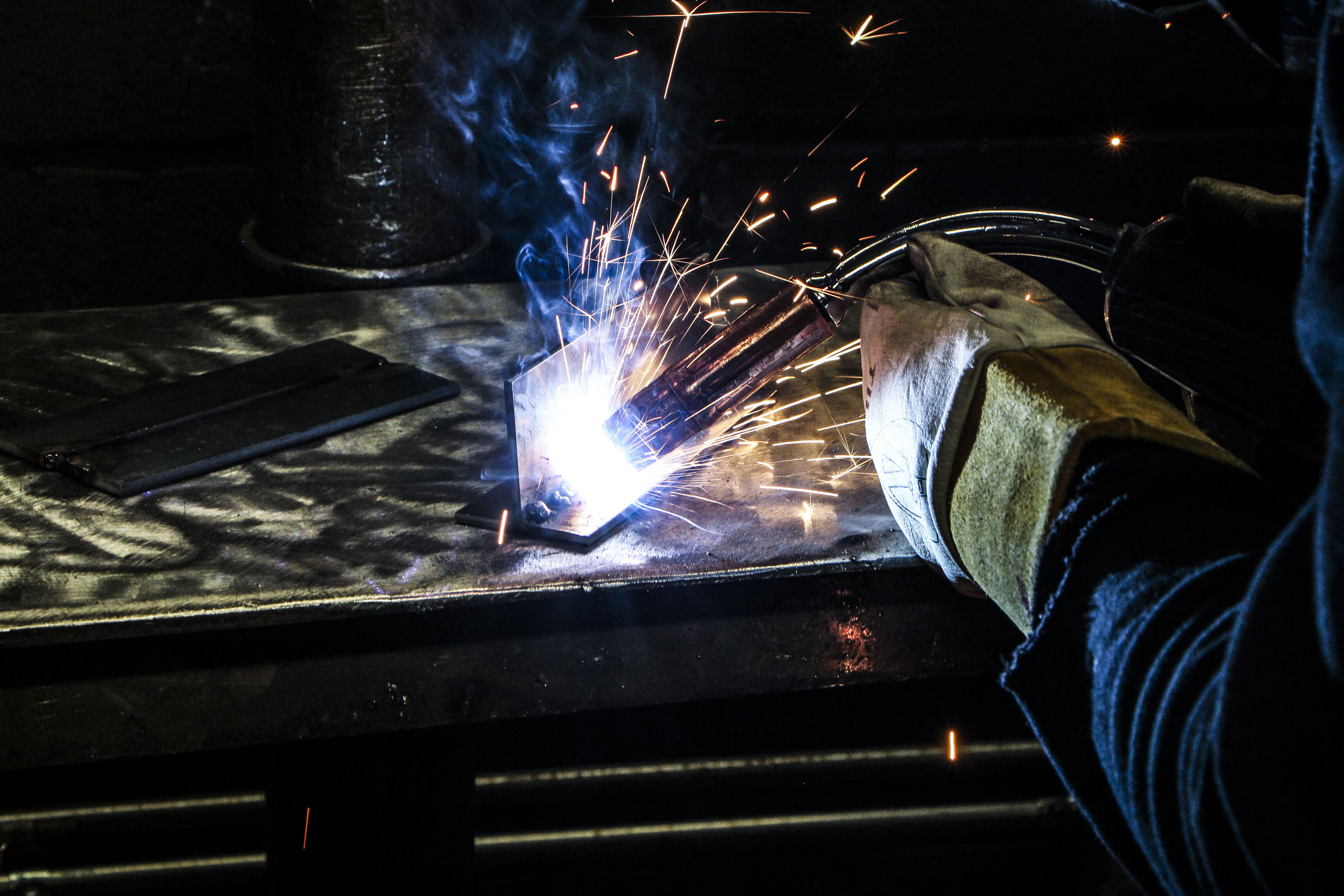 "For me I am more straight forward with my welding goals," Nichols said. "But I do love to create."
Nichols is currently working in the field at LeJeune Steel Company in Minneapolis. The company has completed landmark projects such as the steel work for U.S. Bank Stadium. She is proud of the work she has done and is currently working on the skeleton for the Las Vegas Raiders Stadium, a project that is being worked on locally in the Twin Cities.
"I haven't been in school for 13 years," Nichols added. "I came here determined to do well. I even got put on the Dean's List last semester!"
Looking forward, Nichols aims to start her capstone project creating a firepit.
"It has been 19 years since I went to school," Robarge said. "Working with instructors like Denise Bailey, Mark Schwendeman, and Ross Skattum helped tremendously."
"Our father instilled this in us," Nichols said. She continues the tradition of driving through Minneapolis, making personal connections with the skyline.
"I get to drive by U.S. Bank Stadium and say we made that." Nichols said. "Overall, I don't know what makes me want to do what I do. But I know I love doing it."