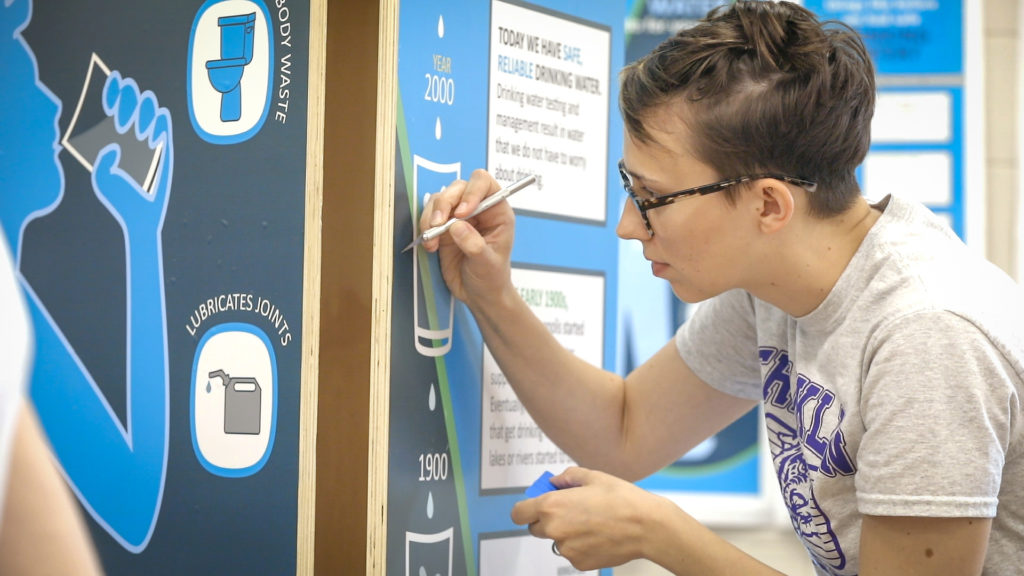 For Emily Hanson, Dunwoody was the second chance she needed to find the career she was meant for. And she found was she was looking for in the graphic design program.
Hanson grew up in Shoreview and attended the University of Minnesota–Twin Cities after graduating from high school. She earned her bachelor of arts degree in communications, with a minor in art, and started down a number of different career paths.
She sold dog food, worked with kids, was a clerk, worked in customer service and in retail jobs.
"I was working in a lot of jobs that were fine, but I didn't love them, and I wasn't excited about going to work," Hanson said. "I started thinking about switching career paths. I thought it would be fun to do something more creative."
Once she committed to choosing a different path, Hanson turned to Dunwoody.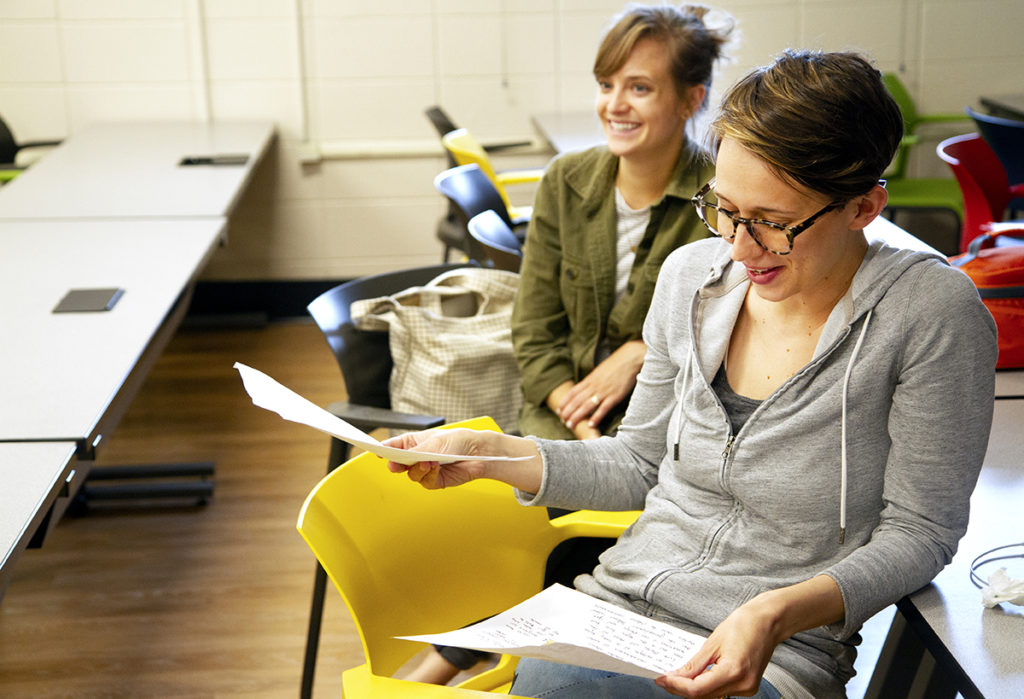 "My husband graduated from here, and he went to school later in life too," she said, adding that her husband graduated from the Electronics Engineering Technology program and now works for Starkey Hearing Technologies. "I saw that it worked very well for him. He went right into an internship that he loved and got to apply his skills right away, so I thought I would give it a try."
Hanson was drawn to graphic design because she could utilize her four-year degree in communications in a more visual way.
"Graphic design is a lot about communication," Hanson said. "I didn't think it was a good idea to get a degree in fine arts, but I wanted to merge those two interests of mine."
A visual, hands-on learner, Hanson was a natural fit in the graphic design world. She started working for Dunwoody's Print Services, immediately putting her skills to work designing projects and producing print work for the College.
"I really enjoyed working in Print Services," Hanson said. "It gave me a broader scope of experience and wider perspective."
She has also enjoyed all of the hands-on projects she was able to do here at Dunwoody, including working with a team to design an interactive display for the Minnesota Department of Health's State Fair space.
"I've really enjoyed the smaller class sizes and the hands-on style," Hanson said. "I feel like I'm held more accountable here. I want to show up and show that I'm committed to it. Being a bit of an older student – I don't want to mess around anymore."
The support from her family has been one the driving factors behind Hanson's determination to succeed. And her determination and hard work has paid off.
Hanson was recently awarded one of the Academic Excellence Awards from the Design & Graphics Technology department.
"My mom said I worked harder at this degree than I did at my last one," Hanson joked. "But this is a little bit more tangible, and I enjoy it more."
During the past two years, Hanson has also gained as sense of confidence in her abilities as a graphic designer.
"I know that I can do the work, and I know that I'm good enough to be doing the work in the industry," she said.
Hanson draws her inspiration from her classmates and her faculty, who encouraged her along the way.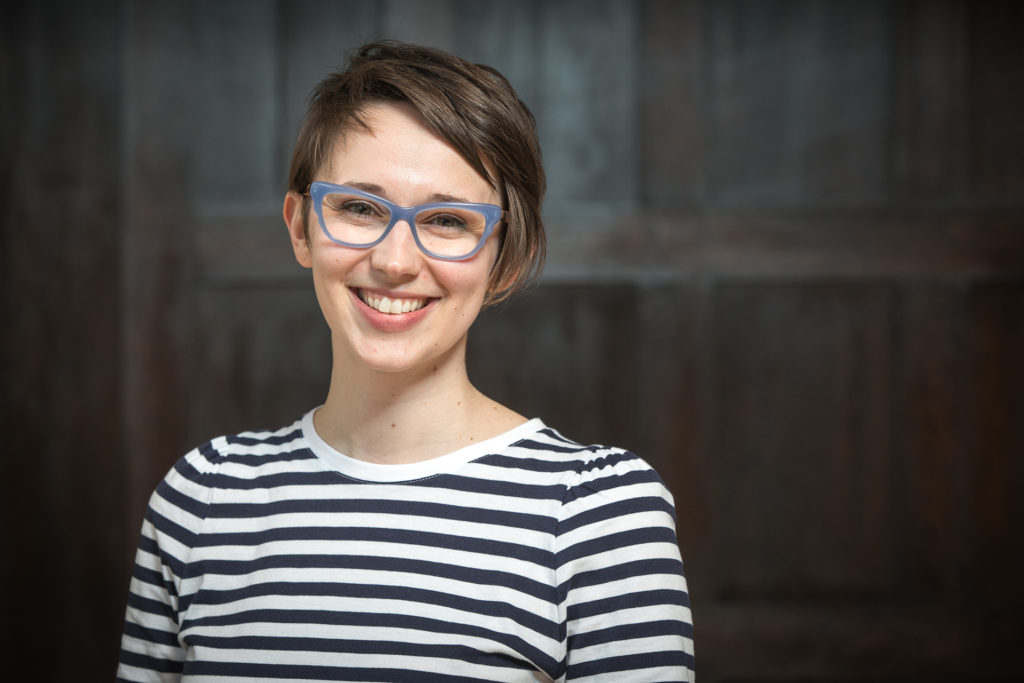 "One of the most valuable lessons I've learned is to just go for it, and don't be afraid to try something and have it fail and try again," she said. "There is perseverance in the creative process."
Hanson is currently putting her skills to work as a design intern at IN Food Marketing & Design in Minneapolis and will look for a full-time position once her internship is over.
"I just want to be somewhere where I'm excited to get up and go to work," she said.