Scholarship Spotlight: Nakesha Caldwell, '19 Construction Project Management
---
Construction Project Management student Nakesha Caldwell now knows what she wants out of her career. And Dunwoody's Construction Career Pathways (CCP) Scholarship is helping her get there.
A mother of two, Caldwell decided to attend Dunwoody in hopes of finding a deeper knowledge of building.
"I have always had an interest in construction and real estate," Caldwell said. "I have been a realtor since 2005, but I decided that I would like to be much more involved in the construction field."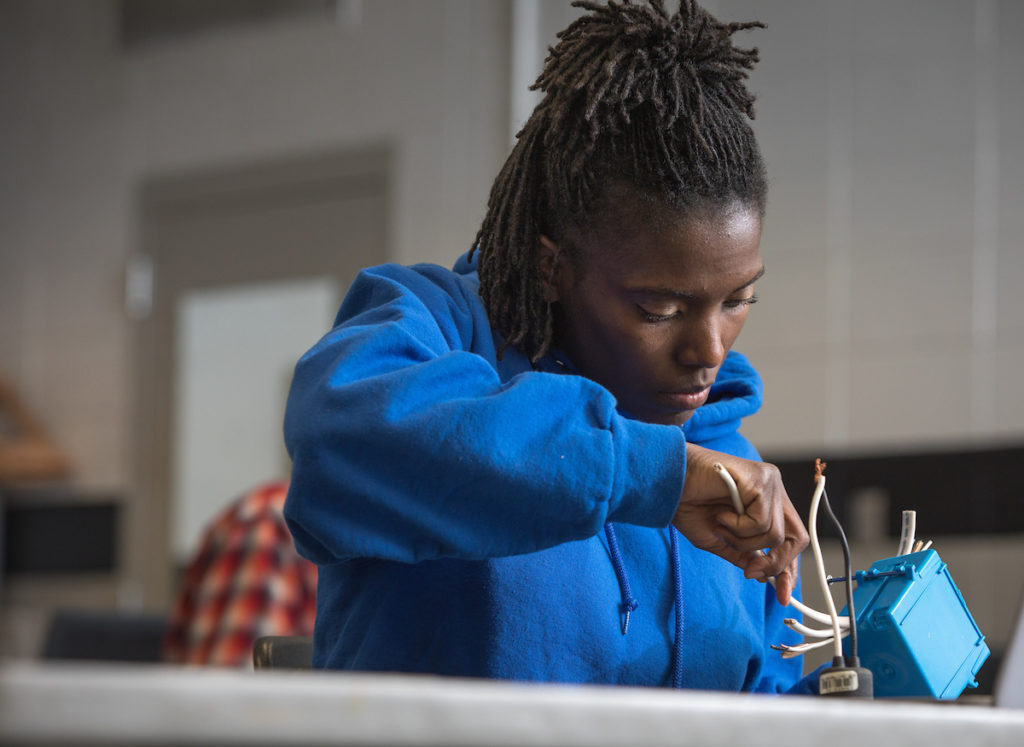 But the decision to change careers wouldn't be easy. Not only would it require Caldwell to start over and earn a second degree — while in her final trimester of pregnancy — it would also require a large financial commitment — one that wouldn't be possible without assistance.
That's when Caldwell learned about CCP, a Dunwoody scholarship designed to prepare high potential but underserved individuals for lifelong careers in the construction industry.
"Without the CCP scholarship, I would not be attending Dunwoody," she said. "School is very expensive, and I am a single mother of two small children. This scholarship means everything to me."
CCP has also provided much more than just financial help for Caldwell. She has also enjoyed the scholarship's mentorship program.
"My mentor has been so helpful with my school work and has helped keep me motivated and headed in the right direction," she said.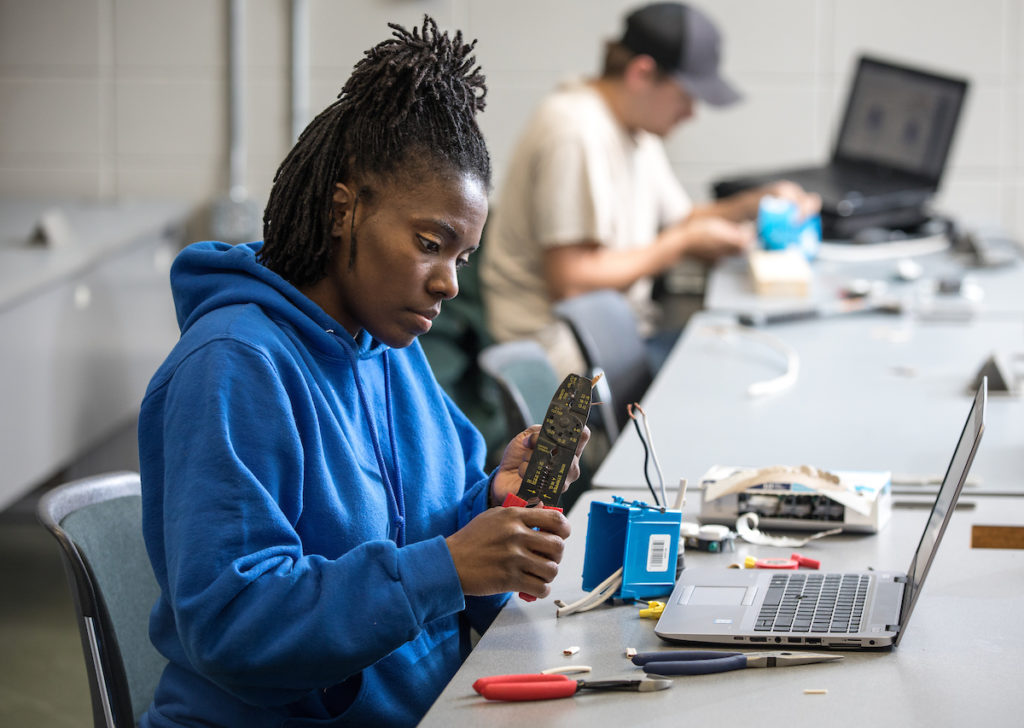 Her mentor also played a key role in helping Caldwell secure her dream internship. Caldwell is currently a Project Engineer Intern at Ryan Companies and is quickly finding her stride.
"With my internship, I know that I can go far and that I am doing exactly what I want to do," she said. "I love getting to explore the different areas and tasks that construction has to offer. It is a wonderful company with a great culture and reputation."
Now in her second and final year, Caldwell is confident that making a career change was the right choice.
"Had I not attended Dunwoody – I don't know where my life would be at this moment, but I'm sure I would be struggling," she said.
Caldwell is set to graduate this May. Upon graduation, she hopes to be hired on full-time with Ryan Companies.
To learn more about CCP, contact Peggy Quam at pquam@dunwoody.edu.