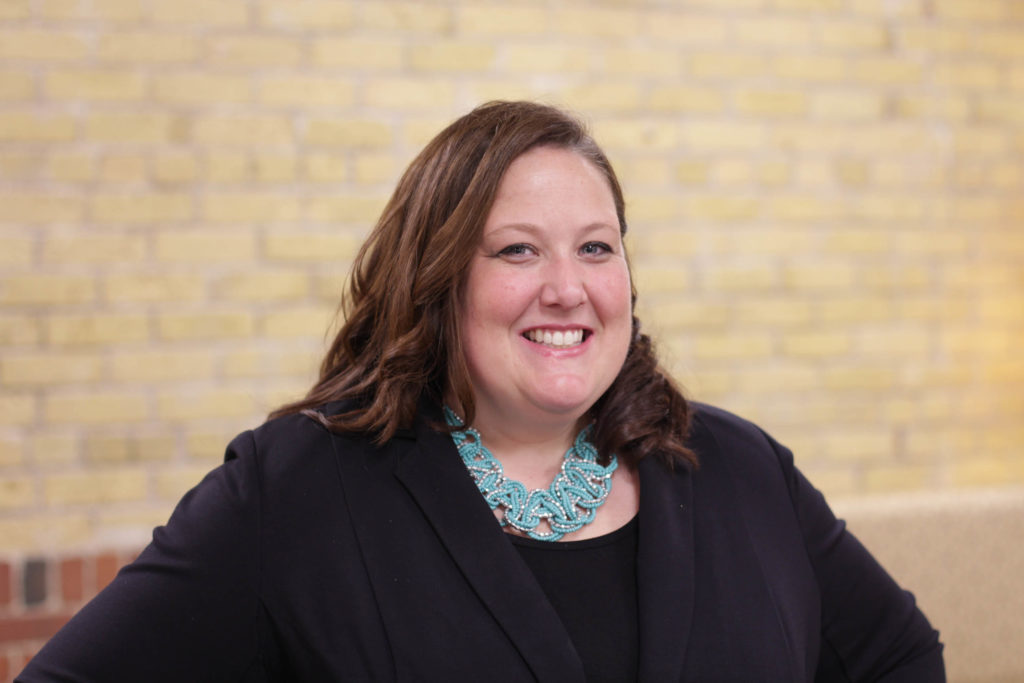 Where did you grow up? 
I grew up in a small town in southern Minnesota called Waseca.
Where did you attend college? What is your degree in?
I have a Bachelor's Degree in English from the University of Minnesota – Twin Cities, and I graduated last year with an A.A.S in Web Development from Dunwoody.
How long have you been working at Dunwoody? 
I have worked at Dunwoody for 15 years.
What is your favorite part about working at Dunwoody? 
My favorite part about working at Dunwoody is my co-workers. College admissions can be a very fast-paced and challenging working environment, but we try our best to make it fun and to support each other like family. When things get stressful or busy, I know that I have people who I can turn to for support (or chocolate)—and that makes all the difference.
What are a few of your hobbies?
I like to think of myself as a renaissance crafter. Nothing makes me happier than creating and learning how to do new things. I also love to fish, hike, and camp.
What is something you are absolutely determined to do? 
I am absolutely determined to make everyone I meet laugh.
What's your favorite music genre? Any all-time favorite songs? 
I love all the music that my parents played for me in the 70's—Fleetwood Mac, Earth Wind and Fire, Carole King, and The Beatles—just to name a few. It would be impossible for me to choose just one favorite song, but my favorite song to sing when it comes on in my car is "Bohemian Rhapsody" by Queen. I like to give it the full "Wayne's World" treatment!
What are three things you could not live without? 
My family and friends
LaCroix
Anti-frizz hair cream (stop by my office on a hot day in July and you will see why)
What's the luckiest thing that's ever happened to you? 
When I worked at the University of Minnesota, my office area faced the back alley of the Northrup Auditorium and the Dalai Lama was there to speak. They brought him in the back way with a ton of security, and as I was trying to catch a glimpse—my face pressed up against the window—he turned around and raised his hand. I like to think he was waving at me.
What is the most recent thing you've crossed off your bucket-list? 
A few years ago I visited Prague, and it was one of the most wonderful places I have ever traveled. The city is breathtaking and inspiring.
Please provide two to three (or more!) fun facts about yourself.
Both my brother and I are Dunwoody graduates.
I really love "Star Wars." Every year my family and I watch all the episodes at least once. The rest of the year we entertain ourselves by finding each other "Star Wars" themed gifts.
I make the absolute best Bloody Mary on the planet, complete with a ground turkey slider on a Hawaiian bun.