Sell-out event raises money for women scholarships
---
On Wednesday, Oct. 24, more than 300 people came out to celebrate the vision and generosity of Kate L. Dunwoody at an annual event that raises scholarship dollars for women students at Dunwoody College.
This year's sold-out event highlighted the accomplishments of women who are blazing a trail in career fields that have traditionally been male-dominated. It was also a celebration of Dunwoody's commitment to continuing the progress.
The luncheon included a keynote address from Kimberly Randolph, Vice President of Energy Supply Engineering & Construction at Xcel Energy.
Randolph is a mechanical engineer who has spent 25-years working in the petrochemical, natural gas, and power generation industries. She also serves on the Dunwoody Board of Trustees and is on the Executive Steering Committee of the Women's Energy Network.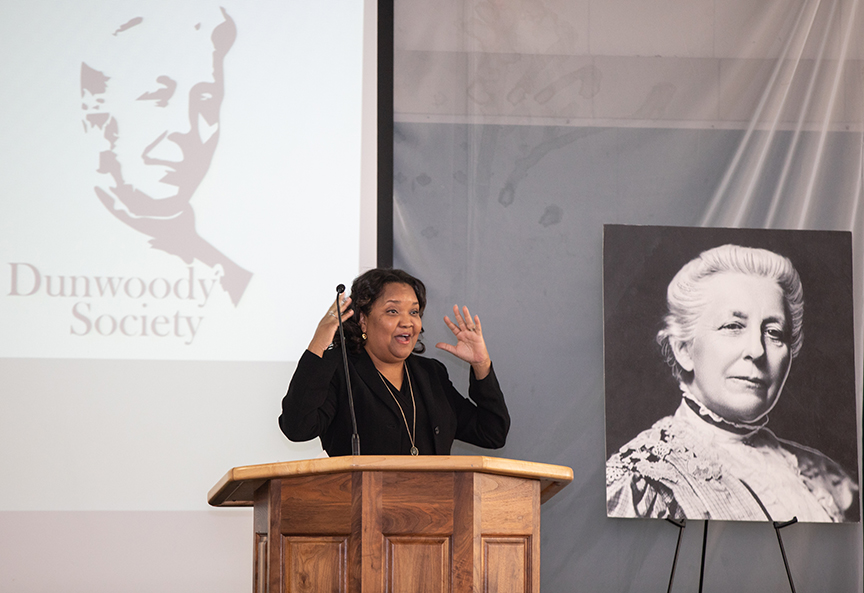 "Thirteen percent of engineers in the workplace are women," Randolph said, adding that women also tend to the leave the profession at a higher rate than men. "So educators and employers, let's make meaningful change and create sustaining opportunities to increase representation of women in non-traditional careers. Your support here today, by supporting the legacy of Kate Dunwoody and the hardworking people who have come after her, will make that happen."
College makes strides in growing women-population at Dunwoody
This fall, 217 women are enrolled at Dunwoody and represent 17 percent of the total student population. And that number has been increasing since 2013. In fact, during the past five years, there has been a 60 percent increase in women students at Dunwoody.
Increasing the number of women choosing high-demand, technical careers has been an area of focus for Dunwoody. Targeted recruitment, retention efforts, and scholarship dollars are some of the ways the College is working to attract and retain more women students.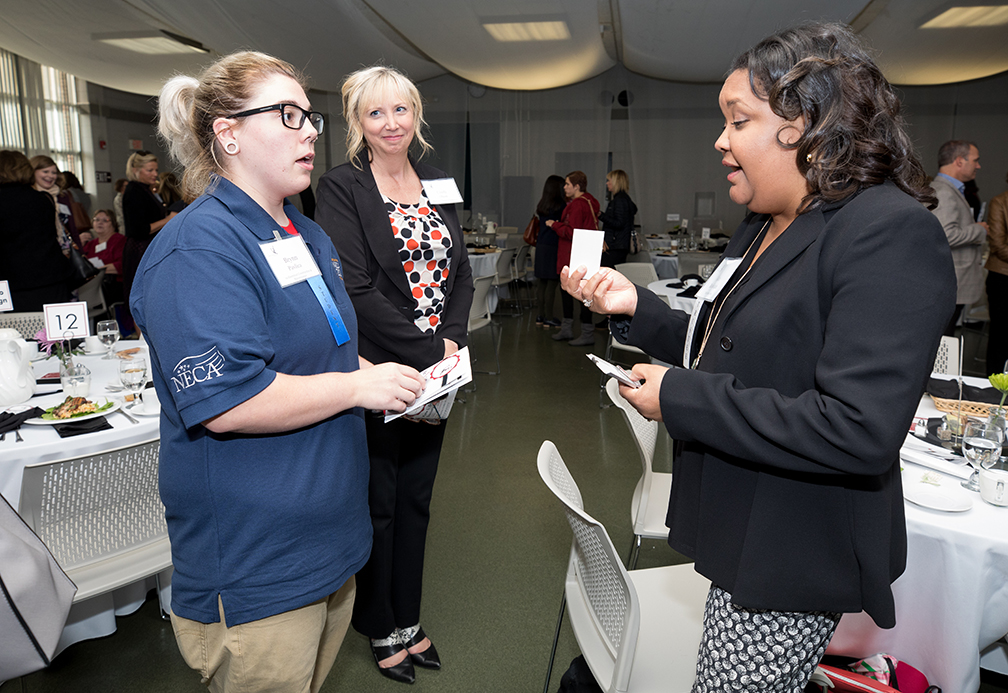 Dunwoody's commitment also includes hiring more women in the classroom. Today, 45 faculty members, program managers, and deans are women.
Partner support makes Luncheon possible
The annual Kate L. Dunwoody Society Luncheon is made possible through the generous donations of many table, scholarship, and lead sponsors. This year's Silver Sponsor was Talla Skogmo Interior Design. Bronze Sponsors were Parsons Electric and Cindy Wagener Robin and Morrie Wagener of Morrie's Classic Cars.
"Their generous support of this event makes it possible for the money we raise to go directly to women student scholarships at Dunwoody," said event committee chair Claire Ferrara, '11 Heating & Air Conditioning Systems. "This work started many years ago with Kate Dunwoody, a remarkable woman who, in addition to being a part of founding Dunwoody, was a huge supporter of women and women's empowerment."
Student speaker's message leaves lasting impression on guests
Also part of the luncheon was a message from one of the students who received a Kate Dunwoody Scholarship. Radiologic Technology student and scholarship recipient Mariah Rohm thanked the attendees and sponsors for helping and encouraging students like herself.
"This College has helped me continue to work towards becoming my best self and has helped me determine my purpose in life, which I truly believe is serving others," Rohm told the crowd during her speech. "The gratitude and life satisfaction I acquire while giving is truly unexplainable.
"As a woman my work is far from over, it's not about what I can accomplish with the help of this scholarship but what ALL of the women in this room will accomplish with the aid and assistance for the future of technology. I stand before you as a proud student of Dunwoody College. I am immensely grateful for the privilege to be receiving this scholarship as it not only helps me financially, but more importantly allows me to continue dedicating important time towards my priorities in this career, my goals of serving others, and my dream of one day being able to give back just as this program and experience has given to me."