Luke Smith
Web Programming & Database Development
Mound, Minnesota
---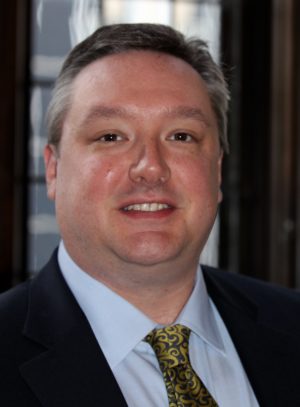 Leaving a job he'd held for 15 years and going back to college was a big decision for Luke Smith, but earning a degree in Web Programming & Database Development and securing a new position as a Digital Content Developer has made everything worth it.
Originally from Northern Minnesota, Smith attended Eveleth Gilbert High School and enrolled at a local community college for computer science right after graduation. For two years, Smith diligently went to his college classes, earned good grades, and believed he was working toward a degree. But what he found out after completing his requirements was that the program wasn't approved yet, which meant he wouldn't be receiving a degree after all.
Not wanting to give up on his dream of earning a college degree, Smith explored a neighboring university where he was told his general credits would transfer – but they didn't. To avoid starting over, Smith decided to enter the working world instead.
He took a job as the manager of a direct mail company in the Twin Cities, and spent the next 15 years making a living, but also realizing he wasn't on the right career path. 
"My son has been my inspiration," Smith said about his motivation to return to college. "Had he not been around, I don't think I would have paid attention to how much I needed to make a career change. Going to school and getting a good education makes a big difference."
Smith had two friends who were instructors at Dunwoody, and they encouraged him to attend an open house and check it out.
After his visit, Smith knew he wanted to go back to what he enjoyed – computer programming. In addition, his desire to return to the workforce as soon as possible convinced Smith that attending Dunwoody was the right decision. So in January of 2016, he left his job and started school fulltime.
"Being older, I wanted to get back into the workforce as soon as possible," Smith said. "I didn't want to waste time taking a lot of unnecessary classes. I wanted a more focused approach."
Smith has always been a hands-on learner and wanted an education that reflected that style. The Dunwoody model ended up being a great fit.
"The instructors are fantastic," Smith said. "They are always willing to give you any help you need and they present the material to you in a way they know you are going to understand. They really make sure that you are learning the things they are teaching."
Smith shared that when he made the decision to return to college, he set a number of goals for himself.
"I told myself, if I'm going to do this, I'm going to commit everything possible," Smith said. "I'm going to treat it just like a job and give it everything I have."
The strategy worked, and Smith has earned not only a 4.0 GPA and a 100 percent attendance record, but also the Academic Excellence Award in Computer Technology.
"Luke was an exemplary student who demonstrated professionalism and leadership amongst his peers," said Web Programming & Database Development Instructor Chris Fulton. "Luke would go out of his way to help fellow students with questions and provide insight that he felt would benefit the entire class."
A peer tutor during his time at Dunwoody, Smith enjoyed the time he spent helping other students.
"I try not to be a student who just shows up and goes home, but to use my experience to help others," Smith said about being a peer tutor. "You'd be surprised by how much you learn by helping other people."
Smith said his success at Dunwoody can also be attributed to the fact that he is doing something he loves.
"Decide what your passion is – what you like doing," Smith said. "School is going to be the easiest if you pick something you enjoy doing from the beginning."