Thomas Taylor won't start his Electrical Construction & Maintenance degree program at Dunwoody until this fall, but the recent Bloomington Kennedy High School graduate already has a plan for his future.
"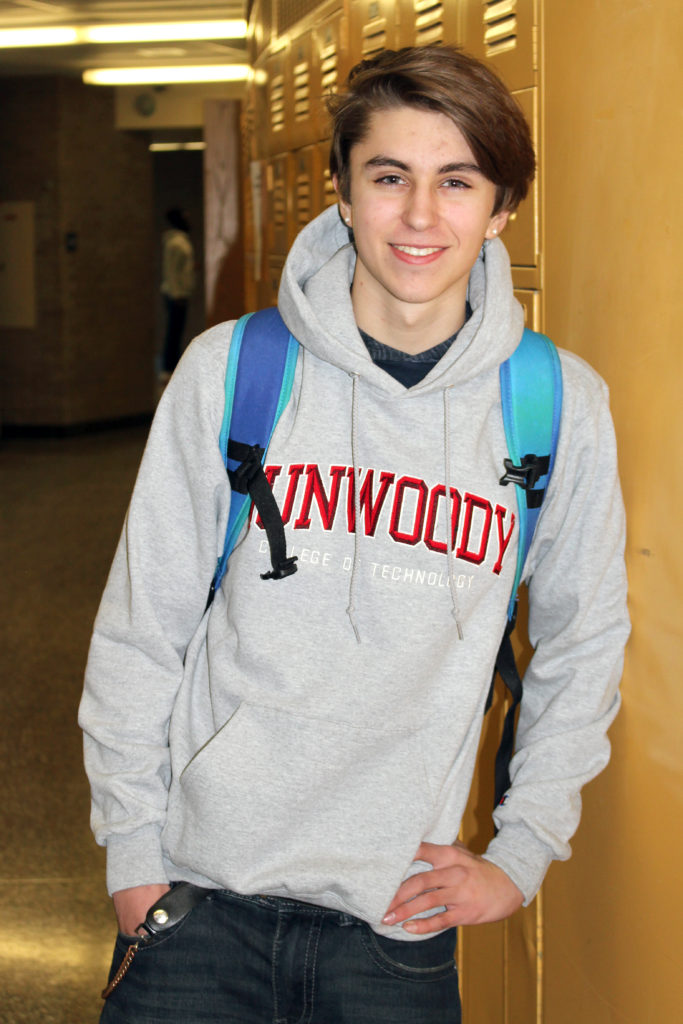 I have my perfect plan," Taylor said. "My plan is to graduate, work in Minnesota for five years, and then I'm going to move down to Florida and work in renewable energy – especially solar panel installation."
A life-long Bloomington resident, Taylor said he wanted a hands-on education that provided a focused approach in an in-demand field.
"I never enjoyed sitting in the lecture classrooms," Taylor said. "I always enjoyed more of the hands-on experience."
He found what he was looking for at Dunwoody.
"[Dunwoody] was actually my first choice and the first college I applied to," Taylor said. "I was just ecstatic when I got the acceptance letter."
Taylor had heard about Dunwoody from his neighbor, an alum who works in the electrical construction field. And after hearing about the College, Taylor came to campus and took a tour with his father.
"I was like 'this is perfect for me,'" he said. "It took one tour and I was sold."
The hands-on shops and labs were a big selling point for Taylor, who enjoys the challenge of taking things apart and then putting them back together again. "I love seeing how everything fits together," he said, adding that he is excited to get to work in the wiring labs on campus.
As for his career choice, Taylor was drawn to both the active nature of the job and the options an electrical construction degree would provide.
"That was another selling point – about why I wanted to be an electrician – I realized you can just do so much with it," he said.
Currently, Taylor works as a detailer for Luther Kia of Bloomington. And in his spare time, he enjoys spending time outdoors, fishing, and snowboarding.
But even though Taylor has his vision for the future – he isn't closing any doors.
"Being put on a career path where I know I'm going to have a plan later in life and I know I can be successful is something I'm excited for," Taylor said. "But I'm also excited for all the different possibilities. Just because I want to work in renewable energy now – who knows! Something may come up along the way and change everything."