Teddy Bekele, Chief Technology Officer, Land O'Lakes
Thursday, May 5, 2022 | 7:30 a.m.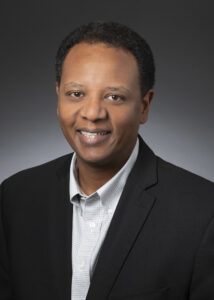 Teddy serves as Chief Technology Officer at Land O'Lakes, a Fortune 500 company with $14B in revenue and third-largest co-op in the United States. Operating in three segments, Dairy Foods, Feed and Crop Inputs, Land O'Lakes touches every aspect of the agriculture and food spectrum. As Chief Technology Officer, Teddy is leading the digital transformation at Land O'Lakes, leveraging existing and emerging technologies, to discover, implement and deliver solutions and ecosystems that enable new business models with partners such as Microsoft.
Teddy holds an MBA from Indiana University and a Bachelor of Science in Mechanical Engineering from North Carolina State. He also serves as Chair for the FCC and USDA Task Force on Precision Agriculture Connectivity, Chair for the Minnesota Broadband Task Force, and a Director on the Board of Stella Health. He has been featured in several publications including 60 Minutes, BBC, Fortune, MIT Sloan Management Review, and Innovate Minnesota.
RSVP
Upcoming Related Events
LEAD Speaker Series: Eric Jolly, Ph.D.
Details