Susan Denk, Principal & Founder, White Crane Construction LLC
Thursday, March 2, 2023 | 7:30 a.m.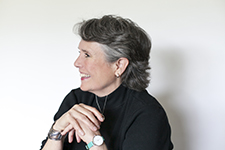 "How to fall in love with the construction industry. The ride of a lifetime."
Susan is the owner of White Crane Construction LLC, celebrating its 21th anniversary in 2023. White Crane is a design-build general contracting firm focusing on residential remodeling and construction projects, primarily in older homes.
Susan has forty-three years of diversified construction industry experience as the Owner of White Crane Construction LLC and as a leader in one of the country's largest general contracting and services companies. She holds an MBA from the University of Texas at Austin and a BA from Miami University, Ohio. She currently sits on the Board of the Women Presidents Organization. She is the past Chair of the Women's Foundation of MN Board, served as Co-Chair on the YWCA MPLS "Power to Soar", a 20-million-dollar capital campaign. Susan is a past Chair of the YWCA MPLS Board of Directors.
RSVP