R.T. Rybak, President & CEO, Minneapolis Foundation
Thursday, February 4, 2021 | 7:30 a.m. | Virtual Event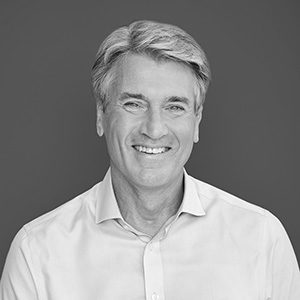 Career Paths Aren't One Way Streets
As leader of one of the oldest and largest community foundations in the country, Rybak oversees the management of nearly $900 million in assets; the administration of more than 1,400 charitable funds created by individuals, families, and businesses; and the average annual distribution of more than $80 million in grants.
A Minneapolis native, R.T. Rybak spent almost 30 years working in journalism, commercial real estate, and publishing before being elected mayor of Minneapolis (2002-2013) in his first run for public office. Most recently he served as Executive Director of Generation Next, a coalition of civic, business and school leaders focused on closing the racial achievement gap in Minneapolis and Saint Paul.
He is the author of "Pothole Confidential" about his 12 years as Mayor of Minneapolis. He also serves as Chair of the Destination Medical Center Corporation, a 20-year public-private economic development initiative to facilitate and support public infrastructure in Rochester. He and his wife, Megan O'Hara, have two grown children.
RSVP