Phil Soran, serial entrepreneur on the Positive Aggressive
Thursday, September 1, 2022 | 7:30 a.m.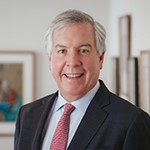 Phil Soran is one of the technology industry's most successful serial entrepreneurs starting and selling companies to corporate heavyweights like Dell and Microsoft. Today, he serves on numerous boards including Piper Sandler, SPS Commerce, and Origina.
Phil founded two data storage companies in his basement. The first in 1995, XIOtech, where he served as CEO and President until its sale to Seagate Technology and the second, Compellent Technologies. Serving as CEO and President, Phil led the company to a public trade on the NYSE in 2007 and an acquisition by DELL in 2011 for $960 million. Most recently, he co-founded ed-tech company Flipgrid, bought by Microsoft. Today, Flipgrid serves hundreds of millions of educators and students worldwide.
A community advocate and business expert, Phil has received many awards for his work, including induction to the Minnesota Business Hall of Fame, MN High Tech Association's LifeTime Achievement Award, and Ernst and Young Entrepreneur of the Year.
Before launching his entrepreneurial career, Phil was a junior high Math teacher in Colorado and then worked at IBM.
RSVP