Mike Wolbrink | President, Azule
Thursday, Oct. 1, 2020 | 7:30 a.m. | Virtual Event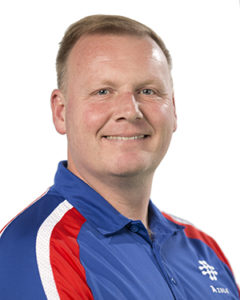 Mike Wolbrink is President of Azule, the largest Service-Disabled Veteran Owned Business (SDVOSB) staffing company in Minnesota. In business for just 8 years, Azule has been recognized by the Business Journal as one of the Top 25 Veteran Owned companies seven years in a row.
Mike will be giving a presentation on "Cybersecurity: It's Everybody's Problem." He will give an all-encompassing look at why effective cybersecurity involves everyone–not just IT professionals.
Dedicated to putting Veterans to work, the team at Azule has been recognized for their business ethics by the Better Business Bureau, honored as the 2016 SBA Veteran Business of the Year, Ernst and Young Entrepreneur of the Year Finalist, the Minnesota Business Community Impact Award and in 2015 was awarded a $100,000 grant from JP Morgan Chase to start Azule Cyber which has placed dozens of Veterans in Cyber Security positions.
Azule was awarded the SDVOSB certification in 2013, which permits the company to provide sole source solutions to government prime contractors, the distinction lead to new opportunities placing veterans and non-veterans alike with a current focus on IT and Project Management.
Mike is an Airborne Ranger who served in multiple combat tours with the 82nd Airborne Division and also as the Aide for the General developing the "Star Wars" technology. Mike also served in the US Army Reserve.
Mike has a bachelor degree in Psychology from Wheaton College. In his spare time, he serves as the head of the Azule Foundation and serves as "Employer of Choice" for CBMC men's ministry in MN. He is also a credentialed Pastor and has been frequently spotted baptizing MN Legislators in the Jordan River in Israel. Mike is married and lives with his wife and 2 of his 3 children in Lakeville, MN.
RSVP