Martha Dayton, President and Principal Designer, Martha Dayton Design
Thursday, March 3, 2022 | 7:30 a.m.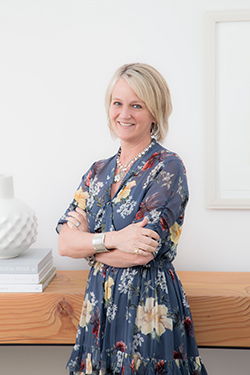 Martha Dayton is the president and principal designer of Martha Dayton Design, one of Minnesota's premier interior design studios. Recently named one of Twin Cities Business Magazine's Notable Women in Commercial Real Estate, Martha collaborates with clients, architects, developers and custom builders on boutique commercial, multi-family and residential projects in the Twin Cities and across the U.S., Mexico and Costa Rica.
In addition to her interior design work, Martha is actively involved in the Twin Cities philanthropic community. She co-founded and supports Pab's Packs, a non-profit that supports chronically-ill children and their families, and donates her time, talents and resources to diabetes advocacy.
Martha currently serves on the Board of Trustees at the Minneapolis College of Art and Design. She has also served on the Board of Trustees at the Minnesota Children's Museum and the Walker Art Center, as well as the Board of Trustees and multiple committees at The Blake School. She is a co-founder of the Friends of PACER Board for the PACER Center. View Martha's portfolio at marthadaytondesign.com
RSVP