Kim Randolph | Vice President of Engineering and Construction, Xcel Energy
Thursday, Nov. 5, 2020 | 7:30 a.m. | Virtual Event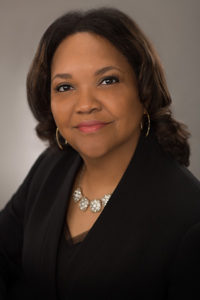 Kimberly Randolph is amongst the leaders in Energy Supply at Xcel Energy where she has responsibility for the Engineering and Construction teams and holds accountability for executing the strategic capital investment plan within Energy Supply and across its diverse portfolio of 80+ power generation plants (coal, gas, oil, hydro, solar and wind) across eight Western and Midwestern states (totaling more than 16,000 megawatts).
Kim has spent a combined 25-year career in the petrochemical, natural gas, and power generation industries. Before Xcel Energy, Kim garnered success at BP Wind where she served as Vice President of Development Engineering and Construction and was accountable for the execution of $2 billion of wind projects across North America. Kim is continuing that renewable leadership at Xcel Energy where she is currently delivering ~4GW (gigawatts) of wind projects by end of 2021 in Colorado, Texas, New Mexico, Minnesota, North and South Dakota.
Kim takes seriously her responsibility to deliver upon the company's vision to be the industry leader in delivering renewable energy and reducing carbon emissions while providing safe, reliable and affordable energy to its customers. As a part of Kim's passion for building a pipeline of opportunities for the next generation of scientists and engineers in energy, she believes that the investment in green and innovative technology today will provide exciting science, technology, engineering and mathematics (STEM) opportunities in the future.
Kim holds a Master of Business Administration (MBA) from the McCombs School of Business at the University of Texas, and a Bachelor of Science degree in Mechanical Engineering from the University of Houston. Kim also completed the BP Projects & Engineering Academy at the Massachusetts Institute of Technology (MIT). Kim is a licensed Professional Engineer (P.E.) in the State of Texas, and a certified Project Management Professional (PMP).
Her commitment to the community is unwavering as she currently serves on the Dunwoody College Board of Trustees where she is chair of the Academic Affairs committee, and also serves on the Board of Directors of the Ordway Center for the Performing Arts. Kim is also on the Executive Steering Committee of the national Women's Energy Network, where she has previously served as Board President. Kim is also on the Generation Sector Council for the Electric Power Research Institute (EPRI). Kim is frequently guest speaker and panelist for key industry and business events.
Kim is a native Houstonian and currently resides in Minneapolis, Minnesota with her husband and two children.
RSVP