Julie Snow, founding principal of Snow Kreilich Architects
Thursday, February 3, 2022 | 7:30 a.m.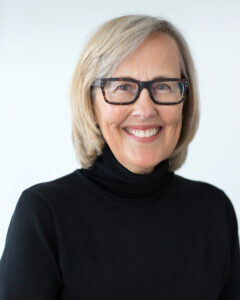 Please join Julie Snow, FAIA, founding Principal of Snow Kreilich Architects, a studio-based practice in Minneapolis, and Trevor Bullen, Dean of the School of Design at Dunwoody College of Technology, as they discuss Snow Kreilich's history of delivering design excellence and how leadership is an integral part of the firm culture.
Snow is the founding principal of Snow Kreilich Architects in Minneapolis, MN. The studio's design strategies engage issues of how architecture performs within each project's social, cultural, and economic contexts resulting in innovative designs that expand our understanding of architectural performance. The practice has been recognized with numerous awards, including the AIA's 2018 Architecture Firm Award.
Snow has held several visiting professor positions across the country. She attended the University of Colorado where she was one of two women to graduate from the architecture program. She currently lives in South Minneapolis with her husband Jack and their 180 pound black-and-white Great Dane Cooper and they spend many weekends on the North Shore at their Weekend House in Schroeder, MN.
The LEAD Speaker Series is a complimentary event currently held in person on the Dunwoody College campus and includes breakfast. However, we may make an adjustment to the format if necessary due to COVID-19.
RSVP