Hutch Coburn, Senior Vice President of the Robotics & End-of-Line business line at ProMach
Thursday, March 4, 2021 | 7:30 a.m. | Virtual Event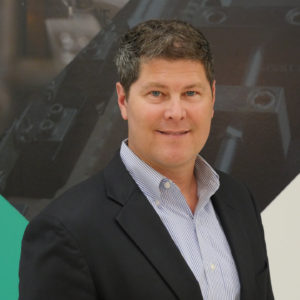 Hutch Coburn is the Senior Vice President of the Robotics & End-of-Line business line at ProMach, headquartered near Cincinnati, Ohio, with facilities worldwide. ProMach is a family of best-in-class processing and packaging solution brands serving manufacturers of all sizes and geographies in the food, beverage, pharmaceutical, personal care, and household and industrial goods industries.
Hutch has spent a combined 28-year career in the capital equipment, telecommunications, hard-drive, semiconductor, and automotive markets industries. Hutch is credited to five telecommunication patents that allow effective management and organization of cables. He has demonstrated success in comprehensive P&L improvement, market segmentation-focused growth, business development, customer acquisition, portfolio development, and post-acquisition integration.
ProMach's Brenton Engineering and Orion Packaging product brand facility in Alexandria, Minnesota develops customer-driven applications in robotic systems including material handling and high-speed pick and place, case packing, palletizing, stretch wrapping and integrated, end-of-line systems. Hutch works closely with the leadership team to grow and leverage efficiencies within the business.
Quest, located just south of Madison, WI is a leading manufacturer of industrial automation equipment focusing on robotics and vision-guidance serving produce, beverage, dairy, and other industries needing to optimize floor space, expand operations with accuracy and consistency, and improve overall production line flexibility and efficiency. Quest offers application-specific software products on their robotic products, including pick and place, case packing, and palletizing systems, to simplify system setup and streamline configurability.
Hutch holds a Master of Business Administration (MBA) from the University of Minnesota, Carlson School of Business and a Bachelor of Science degree in Industrial and Systems Engineering from the University of Iowa. Hutch also completed a Six Sigma Green Belt certification. Hutch is native to Roanoke Rapids, North Carolina and currently resides in Wayzata with his wife and children.
RSVP