Ben Granley '10, President, Werner Electric
Thursday, April 1, 2021 | 7:30 a.m. | Virtual Event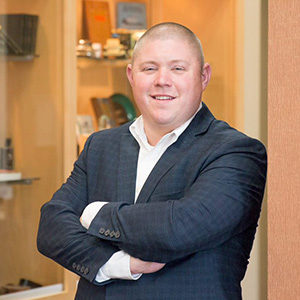 Ben Granley is currently the President of Werner Electric, a Minnesota based electrical wholesale company headquartered in Cottage Grove, MN. Werner Electric has 8 branch locations serving the industrial automation, electrical construction, and solar energy markets. Recognized nationally by tED magazine as a 30 Under 35 rising star and by Midwest Energy News' 40 Under 40 as an emerging leader helping shape America's clean energy economy. Under Ben's leadership, Werner has been recognized as a Top Workplace in MN for 10 years in a row all while doubling their business in the last 6 years. Ben has been with Werner for 15 years, holding such roles as Operations Manager, Lean Implementation Lead, Corporate Relocation Manager, Director of Operations, and President.
Ben has received degrees in Electrical Design and Business Management from Dunwoody College and received his Master's degree in Business Administration from the Carlson School of Management at the University of Minnesota. Ben, wife Mandy, and two sons, Mason and Jackson, reside in Afton, MN.
He currently serves on the Board of Trustees for Dunwoody College of Technology and the Board of Directors for Youth Services Bureau.
RSVP