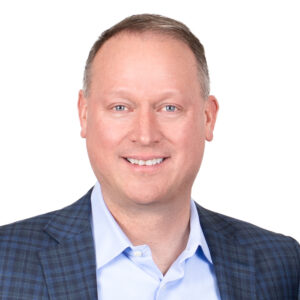 DAVE HUML, PRESIDENT, AND CEO OF TENNANT COMPANY.
THURSDAY, SEPT. 7, 2023
Join us at this engaging event as Dave Huml shares insights on remote work, shifting technology, and new options and expectations for communications. The "New Normal" brings challenges and opportunities for leaders and teams, and this event promises to offer valuable take-aways to help guide us through today's rapidly changing landscape.
Dave Huml is President & CEO of Tennant Company, a billion-dollar, 152-year-old enterprise headquartered in Minneapolis. As a leader, he draws on a lifetime of learning to navigate business challenges, work effectively with a wide variety of people, and maintain his perspective on the company's priorities. He joined Tennant in 2014 as Senior Vice President, Global Marketing, and then led the company's Asia-Pacific and EMEA businesses. In 2020, Dave took on the role of Chief Operating Officer for Tennant Company, and in 2021 he assumed the position of Chief Executive Officer.