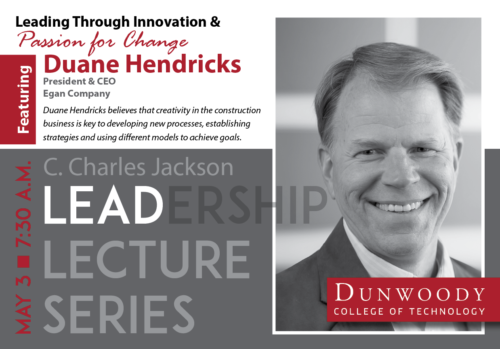 C. Charles Jackson Leadership Lecture Series
Leading Through Innovation & Passion for Change
Featuring:
Duane Hendricks
President & CEO, Egan Company
Duane Hendricks believes that creativity in the construction business is key to developing new processes, establishing strategies and using different models to achieve goals.
McNamara Center, Dunwoody College
Hosted by the Dunwoody College of Technology Alumni Association
Registration (RSVP requested)
Students – Complimentary
Alumni & Friends – $20 (Payment can be made at the door, or register online.)
Questions? E-mail alumni@dunwoody.edu, or call 612-381-3064.
RSVP