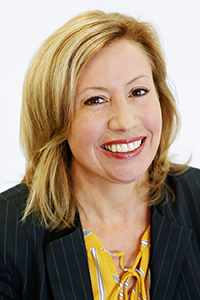 Speaker: Tammy Lee
CEO and Founder, Xena Ventures
Tammy Lee is CEO and Founder of Xena Ventures, a company that raises capital and provides financing to acquire intellectual property and patent licenses for medical, health and wellness products. Prior to that she was CEO of Recombinetics and vice president of corporate affairs at Carlson Inc. as well as Delta Air Lines. Lee was named one of the "Twin Cities Business 100: People to Know in 2019" as an emerging leader. She is also a member of the Women Presidents Organization, Minnesota Women's Economic Roundtable, and Women's Forum of Minnesota.
Lee will share lessons learned from her career journey — from helping to restructure big global businesses to stabilizing and recapitalizing promising med tech start-ups.
About the First Thursday Jackson Leadership Lecture Series:
Hosted by the Dunwoody Alumni Association, the Jackson Leadership Lecture series is a breakfast lecture featuring key executives from the business community speaking about a range of leadership topics. It is held the first Thursday of the month for alumni, friends, and students of Dunwoody.
Schedule:
7:00 a.m. – Registration & Breakfast
7:30 a.m. – Leadership Lecture
8:00 a.m. – Q&A Session
8:30 a.m. – Program Concludes
RSVP