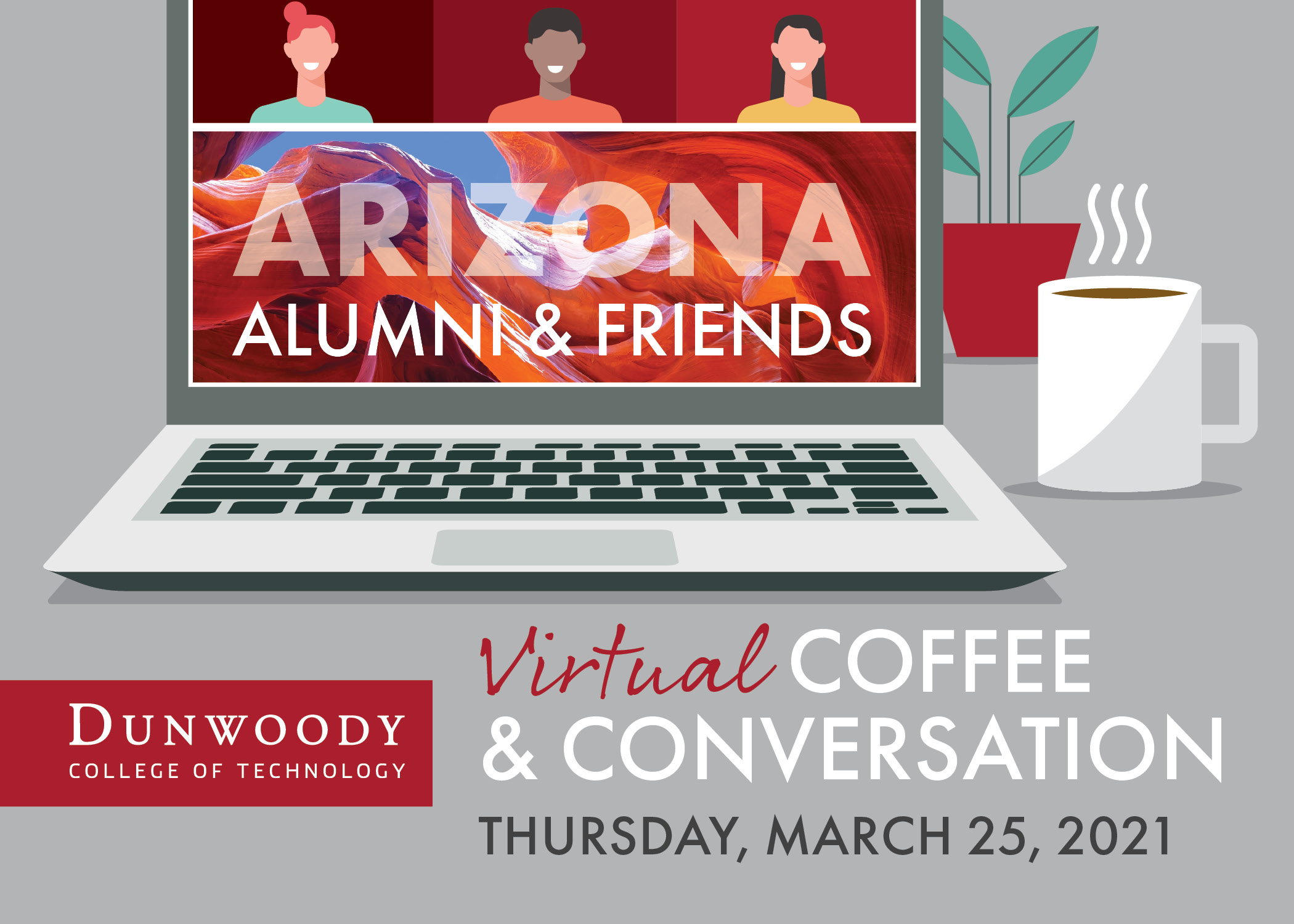 Since we cannot be there in person, please join President Rich Wagner for a virtual coffee and conversation. Hear the latest news about Dunwoody College of Technology and meet the new Provost, Scott Stallman. Spouses and guests are welcome!
Attendees who register by Thursday, March 4, will be sent a special gift of Dunwoody coffee and coffee mug.
Questions? Contact Shari Hemmingsen at 612.381.3064 or shemmingsen@dunwoody.edu.
Note: listed time is Central Time. The event will start 10 a.m. Mountain Time.
RSVP