INDUCTING THE CLASS OF 1973 INTO THE 50-YEAR CLUB
You are invited to attend this special event honoring those who graduated in 1972 and earlier. Join us as we induct the class of 1973 into Dunwoody's 50-Year Club.
PROGRAM
10 a.m. – 11 a.m. Education Program
11 a.m. Luncheon Registration
11:30 a.m. Luncheon & Program: Honoring the Class of 1973
1 p.m. Campus Tours
Questions?
Contact Becky Ankeny
612.381.3379 | bankeny@dunwoody.edu
EDUCATION PROGRAM DETAILS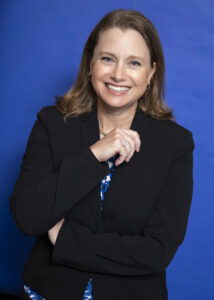 Jaclyn D. Schroeder, Vice President, Senior Philanthropic Advisor, U.S. Bank Private Wealth Management, will be the speaker.
As a Senior Philanthropic Advisor, Jaclyn works exclusively with nonprofit organizations, families and businesses to help maximize the impact of their charitable goals. She advises public charities in the areas of governance, management, fundraising and gift planning. For individuals and business owners, she focuses on developing and implementing strategies that help work towards their philanthropic objectives through a customized approach, which includes donor advised funds, private foundations, charitable trusts and other complex giving techniques.
Jaclyn began her career in the non-profit sector in 1997. Her professional background includes over 20 years of experience in nonprofit development and planned giving, a deep understanding of laws and regulations impacting charitable planning and experience working with donors to facilitate their charitable goals.
Jaclyn is an active member of her community and currently serves as a board member for the Venn Foundation. In addition, Jaclyn has provided pro-bono legal representation for individuals facing barriers to citizenship through naturalization process. She also mentors current law students from communities underrepresented in law at Mitchell Hamline School of Law. Jaclyn is a member of Twin Cities Financial and Estate Planning Council and League of Women Voters of St. Paul, and she has also served various roles for the Minnesota Center of Environmental Advocacy and Minnesota Gift Planning Association.
Jaclyn resides in Burnsville. When she is not at work, she enjoys curling up with a good book, hiking and spending time in Minnesota's north woods.
RSVP