Design+Construction Conference 2021

Dunwoody College of Technology is committed to advancing current and future professions in the Construction Sciences and Building Technology industry. The 2021 PIVOT: Our New Tomorrow Conference will bring together industry leaders, educators, and future professionals for an all-day, virtual conference, exploring current trends and the future reality of the construction industry and design professions.
Sessions will include:
The changing landscape of the Design and Construction industries
New technologies
Professional development opportunities/strategies
---
Date+Time
Tuesday, February 2, 2021 | 8 a.m. to 2 p.m. 
---
Conference Schedule
Welcome & Keynote Speakers | 8-8:25 a.m.
Mini Sessions 1 | 8:30-8:55 a.m.
Breakout Sessions A | 9-9:45 a.m.
Breakout Sessions B | 10-10:45 a.m.
Mini Sessions 2 (or virtual lunch) | 11-11:30 a.m.
Mini Sessions 3 (or virtual lunch) | 11:30 a.m. – noon
Career Fair & Expo | noon-2 p.m.
---
Session Speakers
Note: To access the link for each session, click on the session title just before the listed time the session begins. You can view the sessions with either the desktop or mobile MS Teams app or in an internet browse such as Chrome, Safari, Firefox, or Edge. 
8-8:25 a.m. – Keynote Speakers: 
Construction: The Next Generation | Yolanda McIntosh | Director of Diversity, Equity and Inclusion | Associated General Contractors of Minnesota 
About Yolanda McIntosh: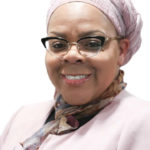 Yolanda McIntosh is the Director of Diversity, Equity, and Inclusion (DEI) for the Associated General Contractors of Minnesota; the state's largest and longest-established commercial construction trade association. McIntosh is responsible for leading efforts in building more intentional and inclusive initiatives to assist member contractors in establishing equity in business cultures and providing greater opportunity for diverse populations in the commercial construction industry.
McIntosh possess a wealth of industry experience with an advanced education and employment history in the public sector and most recently with a large commercial road and bridge contractor. McIntosh has been a leading voice for more diversity and inclusion throughout the trades, in the Twin Cities, and was selected as a finalist for Finance & Commerce Top Women In Construction 2020 for her Outstanding Service to the Profession.
Design Focus | Karen Lu, AIA, NOMA | Snow Kreilich Architects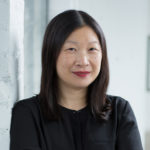 About Karen Lu:
Karen Lu's commitment to design excellence and to positively impacting future generations of architecture professionals and global citizens is evident in her professional work and service to the AIA and her community. She has led and collaborated on projects that have won National AIA Honor Awards, AIA/COTE Top Ten Green Project Awards, AIA Minnesota Honor Awards, and Progressive Architecture Awards. Lu has been recognized for her leadership both locally and nationally with the AIA Minnesota and National AIA Young Architect Awards.
Lu is the AIA Minnesota Immediate Past President and a board adviser for MSP NOMA, the local National Organization for Minority Architects (NOMA) chapter. She has served as board secretary of MSP NOMA, as well as co-chair of the AIA MN Committee on Design and the AIA MN Leadership Forum Advisory Committee. Lu is also actively involved at Dunwoody College where she serves on the architecture program's Professional Advisory Committee, and Yinghua Academy, a K-8 Chinese immersion school, where she served as board chair for three years.
8:30-8:55 a.m. – Mini Sessions 1: 
9-9:45 a.m. – Breakout Sessions A: 
Electrical Construction & Maintenance Alumni Panel:

Melinda Lorentz, '19 ELEC | Apprentice Electrician, Air Mechanical Inc.

Brynn Pavlica, '19 ELEC | Maintenance Electrician, Japs-Olson Company

Gabriella Brune, '19 ELEC |

Olympia Tech, 292 Apprentice Electrician

 

Power Limited Technology | Robbie Danko Business Development Director, The Boldt Company
Renewable Energy – Electrical Construction in Renewable Energy | AJ Odenthal, Electrical Engineer, Michael Ojika, Electrical Engineer, Peter Rogers, Construction Services Manager and Robert Wyly, Principal Electrical Engineer with Xcel Energy
What is the Electrical Union? | Derrick Atkins, '96 ELEC | Training Director, Minneapolis JATC
A Day in the Life of… | Andrew Schmitz '18 ECDM, Associate Project Manager | Parsons Electric
The Wonderful World of Prefab | Bryan Kroening, '04 ECDM | Manager Constructability Services, Guarantee Electrical Company
Greiner Construction Panel | Stacy Glovka, Senior Project Manager; Cliff Schafer, Chief Estimator; Phil Muhonen, Superintendent
Ames Construction Panel | Justin Englund, Project Manager and VDC Expert | Nick McCoy, Project Engineer
The IDS Building: A Day in the life of…| Damon Monthei, Chief Engineer, Accesso Services
Children's Hospital: A Case Study in Digital Scanning: The Next Generation of Value for the Built Environment | Chuck Bonn, Director of Facilities, Children's Hospital Minnesota and Charlie Holt, Digital Asset Management Specialist, Better Building Data
Self-Advocacy as an Emerging Professional | Claire L. Lonsbury, AIA, WELL AP, Project Architect | Senior Associate, DLR Group
The Story of the Design & Construction of the Canopy Mill District by Hilton located in the historic Thresher Emerson Newton Building | Mollie O'Connor, AIA, LEED AP, Senior Architect | Senior Associate, DLR Group
Blurred Spaces 2.0 |  Jeni Robb, IIDA | A&D Specialist | Formica
A Case Study: La Cantera Resort & Spa | Twee Andersen, '20 IDSN Interior Designer, DLR Group | Danielle Farchmin | Senior Interior Designer, DLR Group
Interior Design Panel 1

Amy Behrendsen, Commercial Sales Representative, Rubble Tile
Jennie Arnett, Project Manager, RSP Architects
Ikaria Becker '19 IDSN, Sales Associate, Henricksen
10-10:45 a.m. – Breakout Sessions B: 
11-11:30 a.m. – Mini Sessions 2 (or virtual lunch):
11:30 a.m. – noon – Mini Sessions 3 (or virtual lunch): 
---
About the Career Fair (noon-2 p.m.)
This virtual event will connect employers with future professionals.
Employers will be able to:
Speak to students across all majors in our Construction Sciences and Building Technology department. We will also invite Engineering students and Welders.
Have unlimited company representatives participate.
View any resume from a participating student, downloadable before, during, and after the fair.
Be able to reach out to RSVP'd students ahead of time.
Sponsorship opportunities are available and we'll be seeking volunteers to help with a number of sessions ahead of the fair.
Students will be able to:
Speak with employers representing various aspects of the industry you are entering. Network and learn more about their companies and your industry.
View positions that companies are actively seeking to fill
Share your resume across a broad number of industry representatives.
Wait in up to 4 virtual queues at a time to maximize your time
Click here for more information and to register for the career fair.
Dunwoody College of Technology is the leading educational provider in the Design and Construction industries.
---
Thank you to our sponsors!