LEAD: Lead. Educate. Accomplish. Discover.

A SPEAKER SERIES HELD THE FIRST THURSDAY OF THE MONTH
Featuring keynote speakers on industry topics
Hosted by the Dunwoody Alumni Association
7:30 a.m. – First Thursday in September, October, November, December, February, March, April, and May
Hear from top industry leaders, and network with other industry professionals at Dunwoody's LEAD Speaker Series. Held once a month during the academic year, the event features key executives in the business community presenting on a range of industry topics. We invite all alumni, friends, faculty, staff, and students of Dunwoody College of Technology as well as the Twin Cities community.
Each series features a 20 minute keynote speech by a leader in the business community, followed by a 10 minute Q&A session. This is a virtual event and is complimentary. Registration is required.
The LEAD Speaker Series provides attendees current insights, changes and future development of industry world.
Angie Wordell, Executive Vice President, Operations and President, Oil and Natural Gas Division, Graco Inc.
Thursday, December 3, 2020 | 7:30 a.m. | Virtual Event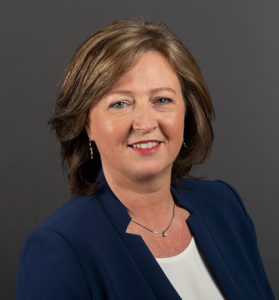 Driving engagement, recruitment, and growth for careers in manufacturing.
Developing bench strength in the manufacturing sector is a passion. This starts with engaging young people through targeted programs, creating partnerships with key technical schools, offering internal training programs, engaging more diverse groups of people to think about careers in manufacturing and showing a pathway to future career options.
Angie Wordell is the Executive Vice President of Operations and President of Oil and Natural Gas Division at Graco Inc., a Minneapolis-based company that supplies technology and expertise for the management of fluids and coatings in both industrial and commercial applications. Angie has a proven track record of operational excellence at Graco, holding leadership positions at several of Graco's locations in Minnesota, South Dakota and Suzhou China. She demonstrates success in factory planning, process automation, managing acquisitions, cost control, new product launches, quality improvements and employee development.
As EVP of Operations, Angie provides operational guidance to Graco's supply chain operations including, manufacturing, procurement, customer service and distribution. Angie provides operational support and oversight to facilities in Europe, Asia, South America and all U.S. locations to ensure best practices are implemented.
As President of Oil and Natural Gas Division, Angie provides leadership in new product development, marketing and sales of these products in to the chemical, industrial, energy, transportation, oil and gas, pharmaceutical and safety industries.
Angie has pioneered a number of employee development programs at Graco, including the development of an internal training program to improve the recruitment and retention of CNC machinist positions. In addition to building a strong internal program, Angie has helped to build close relationships with Minnesota technical colleges and faculty, enabling Graco to build a pipeline of talent and eliminate staff shortages in this highly-skilled area.
Angie is proud to engage with organizations that benefit her local community and industry. She previously served on the board of directors for the Graco Foundation, which focuses on enabling people to be self sufficient and productive through education and workforce development. She also served on the board for the Minneapolis Riverfront Partnership. Angie currently serves on the board of directors of the Minnesota Private College Council.
Please note, you must register in advance to receive your complimentary log-in information.
Upcoming LEAD speakers
February 4, 2021: R.T. Rybak, President & CEO, Minneapolis Foundation
March 4, 2021: Hutch Coburn, Vice President/General Manager, Brenton Engineering/ProMach
April 1, 2021: Ben Granley, President, Werner Electric
May 6, 2021: Kelly Doran, Founder & Principal, Doran Companies
View Youtube Playlist
Previous leadership lectures are available on the Dunwoody Alumni & Friends YouTube channel.