LEAD SPEAKER SERIES
Thursday, Apr. 6, 2023: Chase Hawkins, President & CEO, Carousel Motor Group – "The Top 5 Most Enduring Leadership Attributes"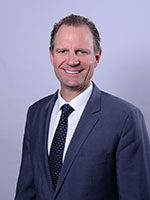 Chase will be presenting on "The Top 5 Most Enduring Leadership Attributes." What drives a leader? It's not just pure ambition and luck. Chase Hawkins will share his journey to uncovering the Top 5 most enduring attributes for leaders. Whether you're a seasoned leader or just starting your journey, there are insights for everyone.
Chase Hawkins is the President and CEO of Carousel Motor Group. He has over thirty years of global automotive experience spanning five continents, working for General Motors for more than half that time in senior leadership positions in sales, service, marketing, product planning and pricing. He joined Carousel Motor Group in the summer of 2016 as Vice President for the Porsche Brand, after three years as General Manager for a large multi-franchised auto group based in Chicago.
He holds a Bachelor of Commerce degree from the University of Natal, South Africa and an Associate degree in Business from the University of St Gallen, Switzerland. Chase is married with a daughter and son.
Thursday, May 4, 2023: Colette Campbell, Chief Talent Acquisition and Diversity Officer, Bremer Bank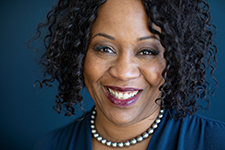 Colette Campbell has been a member of the senior leadership team at Bremer Bank since 2017 and was promoted to the senior executive team in 2020. In her current role, she serves as the Chief Talent Acquisition and Diversity Officer. In this enterprise position, Colette leads Bremer's talent acquisition, diversity, equity and inclusion strategy, which includes shaping Bremer's recruiting processes and incorporating DEI into Bremer's overall business.
Colette's past positions include serving as faculty in business, human resources and human development disciplines. She has provided coaching, training and consulting services for many years through her own consulting business. Colette holds degrees in religious studies, counseling, management, leadership and human development.
Colette brings both a personal and professional diversity to her position. She was raised in Canada by Jamaican-born parents and has lived and/or taught on almost every continent in the world. Colette is passionate about creating spaces to help people better understand themselves and others to work better together.
View Past Speakers
Previous leadership lectures are available on the Dunwoody Alumni & Friends YouTube channel.