LEAD: Lead. Educate. Accomplish. Discover.

A SPEAKER SERIES HELD THE FIRST THURSDAY OF THE MONTH
Featuring keynote speakers on industry topics
Hosted by the Dunwoody Alumni Association
7:30 a.m. – First Thursday in September, October, November, December, February, March, April, and May
Hear from top industry leaders, and network with other industry professionals at Dunwoody's LEAD Speaker Series. Held once a month during the academic year, the event features key executives in the business community presenting on a range of industry topics. We invite all alumni, friends, faculty, staff, and students of Dunwoody College of Technology as well as the Twin Cities community.
Each series features a 20 minute keynote speech by a leader in the business community, followed by a 10 minute Q&A session. This is a virtual event and is complimentary. Registration is required.
The LEAD Speaker Series provides attendees current insights, changes and future development of industry world.
Upcoming LEAD speakers
March 4, 2021: Hutch Coburn, Senior Vice President of the Robotics & End-of-Line business line at ProMach
April 1, 2021: Ben Granley, President, Werner Electric
May 6, 2021: Kelly Doran, Founder & Principal, Doran Companies
Thursday, March 4, 2021
Speaker: Hutch Coburn, Senior Vice President of the Robotics & End-of-Line business line at ProMach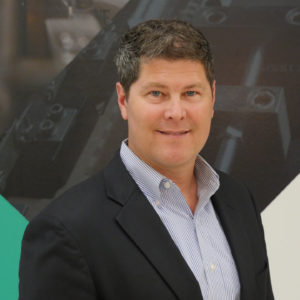 The COVID Chronicles – Capturing Opportunities for Technical Graduates in Consumer Packaging
Frozen pizzas, adult beverages, hand sanitizer, and toilet paper have flown off store shelves from the start of the coronavirus pandemic. In order to scale up production of essential packaged food and health products while mitigating staff shortages, consumer packaging companies are turning to on-demand packaging automation. At the same time, it is creating in-demand jobs with packaging machinery manufacturers that are helping companies rethink and reconfigure their businesses for a changed world.
Hutch Coburn is the Senior Vice President of the Robotics & End-of-Line business line at ProMach, headquartered near Cincinnati, Ohio, with facilities worldwide. ProMach is a family of best-in-class processing and packaging solution brands serving manufacturers of all sizes and geographies in the food, beverage, pharmaceutical, personal care, and household and industrial goods industries.
Hutch has spent a combined 28-year career in the capital equipment, telecommunications, hard-drive, semiconductor, and automotive markets industries. Hutch is credited to five telecommunication patents that allow effective management and organization of cables. He has demonstrated success in comprehensive P&L improvement, market segmentation-focused growth, business development, customer acquisition, portfolio development, and post-acquisition integration.
ProMach facilities nearest to the Dunwoody College of Technology include the Brenton Engineering and Orion Packaging product brand facility in Alexandria, Minnesota and Quest product brand facility just south of Madison, Wisconsin. Hutch works closely with the leadership teams to grow and leverage efficiencies within the businesses.
Brenton develops customer-driven applications in robotic systems including material handling and high-speed pick and place, case packing, palletizing, and integrated, end-of-line systems. Orion is an industry leading stretch wrapping and pallet unitizing machinery manufacturer of automatic and semi-automatic stretch wrapping equipment.
Quest is a leading manufacturer of industrial automation equipment focusing on robotics and vision-guidance serving produce, beverage, dairy, and other industries needing to optimize floor space, expand operations with accuracy and consistency, and improve overall production line flexibility and efficiency. Quest offers application-specific software products on their robotic products, including pick and place, case packing, and palletizing systems, to simplify system setup and streamline configurability.
Hutch holds a Master of Business Administration (MBA) from the University of Minnesota, Carlson School of Business and a Bachelor of Science degree in Industrial and Systems Engineering from the University of Iowa. Hutch also completed a Six Sigma Green Belt certification. Hutch is native to Roanoke Rapids, North Carolina and currently resides in Wayzata with his wife and children.
Thursday, April 1, 2021
Speaker: Ben Granley '10, President, Werner Electric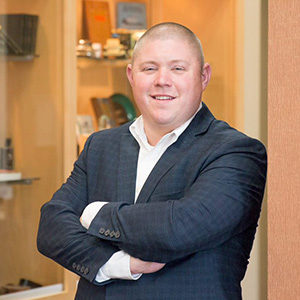 Ben Granley is currently the President of Werner Electric, a Minnesota based electrical wholesale company headquartered in Cottage Grove, MN. Werner Electric has 8 branch locations serving the industrial automation, electrical construction, and solar energy markets. Recognized nationally by tED magazine as a 30 Under 35 rising star and by Midwest Energy News' 40 Under 40 as an emerging leader helping shape America's clean energy economy. Under Ben's leadership, Werner has been recognized as a Top Workplace in MN for 10 years in a row all while doubling their business in the last 6 years. Ben has been with Werner for 15 years, holding such roles as Operations Manager, Lean Implementation Lead, Corporate Relocation Manager, Director of Operations, and President.
Ben has received degrees in Electrical Design and Business Management from Dunwoody College and received his Master's degree in Business Administration from the Carlson School of Management at the University of Minnesota. Ben, wife Mandy, and two sons, Mason and Jackson, reside in Afton, MN.
He currently serves on the Board of Trustees for Dunwoody College of Technology and the Board of Directors for Youth Services Bureau.
Thursday, May 6, 2021
Speaker: Kelly Doran, Founder & Principal, Doran Companies
An inspirational visionary, Kelly Doran is the founder of Doran Companies. One of three partners at Doran Companies, Kelly has used his more than 30 years of experience in commercial real estate to firmly establish Doran Companies as a trend-setting developer across the Upper Midwest.
Named "The Most Admired CEO" by the Minneapolis-St. Paul Business Journal and "Executive of the Year" by the Minnesota Real Estate Journal in addition to being selected as a member of the Minnesota Shopping Center Hall of Fame, the Business Journals' National Influencers List in Commercial Real Estate and Twin Cities Business' Hall of Fame, Kelly is one of the most prolific developers in the Upper Midwest.
Kelly received his BA from the University of Minnesota and his MBA from what is now the University of Minnesota's Carlson School of Management.
View Youtube Playlist
Previous leadership lectures are available on the Dunwoody Alumni & Friends YouTube channel.