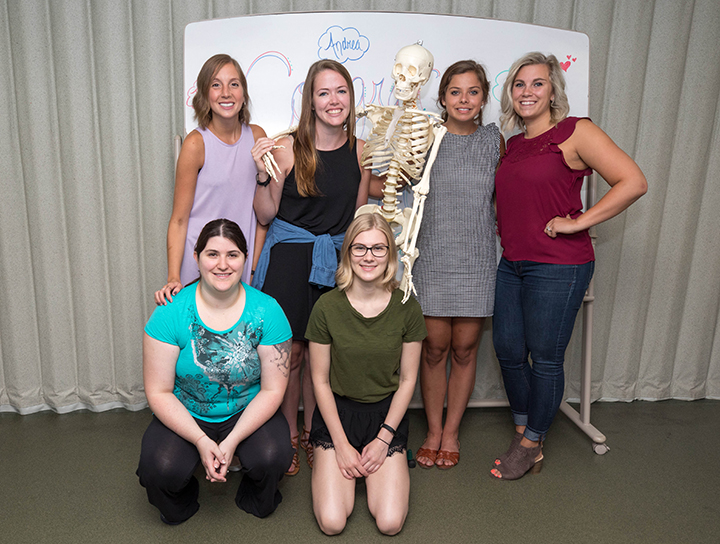 If you have broken a bone, needed a chest X-ray, or required radiation treatment, there is a growing chance that a Dunwoody graduate ran the diagnostic equipment. Since 2009, Dunwoody has awarded 127 Associate of Applied Science Degrees in Radiologic Technology.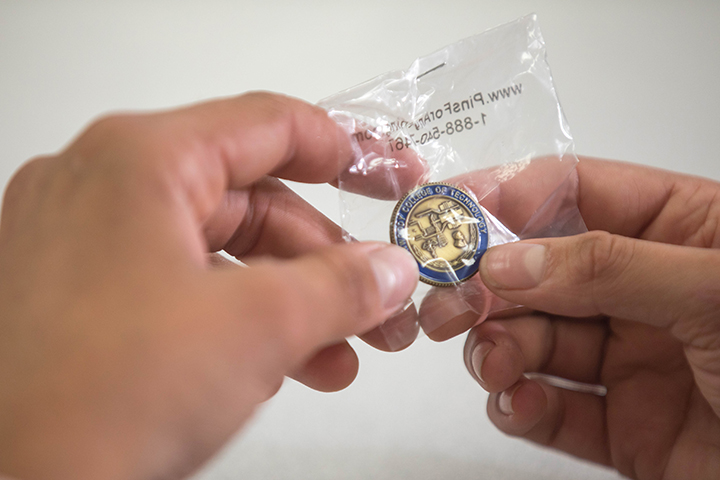 Six more students received their graduation pins Thursday, July 12, 2018, and officially graduated from the program earlier this month. The pins are a symbol of a ceremonial tradition dating back to the days when hospitals gave out X-ray pins at the end of training. Dunwoody continues the tradition as a way of celebrating graduates and launching them into the profession.
Dunwoody reputation draws students, employers
Katy Hammond of Mounds View started her academic journey pursuing another medical-related career before being drawn to Dunwoody for its course reputation.
"I think it is so interesting to see inside the body and see what happens," she said.
Potential employers are also attracted to Dunwoody – especially to the level of experience a Dunwoody graduate exhibits.
Their first year of class, students work side-by-side with professionals in local clinics and hospitals, such as Park Nicollet Methodist Hospital and North Memorial Health Hospital. Students work in these settings two days a week, increasing to three days a week their second year.
"Everything we were learning in the classroom, we could literally take it to the clinical site and do it on a real person and not just one of our classmates," said graduate Andrea Lamour.
David Blake, Radiologic Technology Program Manager, said, "By the time they are done with the program, students will have completed around 1,700 hours [of clinical experience.]"
"They tell us at the beginning that this is a two year interview, so when I am at the site for a year and a half, [I know] they are watching me and I am impressing them. It is very comforting knowing you are going out in the world ready," said Lamour, who has been hired by North Memorial Health Hospital.
Hammond also credits classroom work and clinical work running simultaneously as the reason she has a job waiting for her at Mercy Hospital in Coon Rapids.
"We get almost two years of experience, so I feel like I have grown so much. A couple of months ago I interviewed, and the next day they called me two months before I graduated," Hammond said.
Students interested in becoming a radiologic technician can apply for the August 2019 fall semester.